By Alex Kohn, Digital Collections & Copyright Librarian
As we reported back in May, we are the fortunate recipients of a grant from the British Columbia History Digitization Program, which has allowed us to digitize over 1,586 items (letters and notebooks) = 29,696 pages of material. The collection contains a diverse range of types of materials, including letters, diaries, notebooks, watercolours, drawings, sketchbooks, These are being catalogued and made accessible to the public via AtoM, McGill's Archival Collections Catalogue. A dedicated team of student digitizers have been hard at work and the cataloguing team has been working steadily through the material, providing description at an item level.
As we look back over the progress made on the project over the past months, we'd like to take the opportunity to highlight some of the items of particular interest that have passed through our team's hands.
In addition to providing a fascinating entry point into the life and work of George Mercer Dawson and his correspondents, sometimes these letters contain little ephemeral treasures. One note in the fond contains flower petals that accompany this note from Agnes Rankin Stewart , in which she mentions snow drops and crocuses.
---
Another letter to George from his father, Sir John William Dawson (1820-1899), includes three proofs of cuts from microscopic specimens George collected.
---
A photo album provides Mercer's visual narrative and handwritten captions depicting his travels in Alberta and British Colombia at the close of the 19th century, including Edmonton and Red Deer. Photographs also often depict Indigenous people of the Canadian west coast.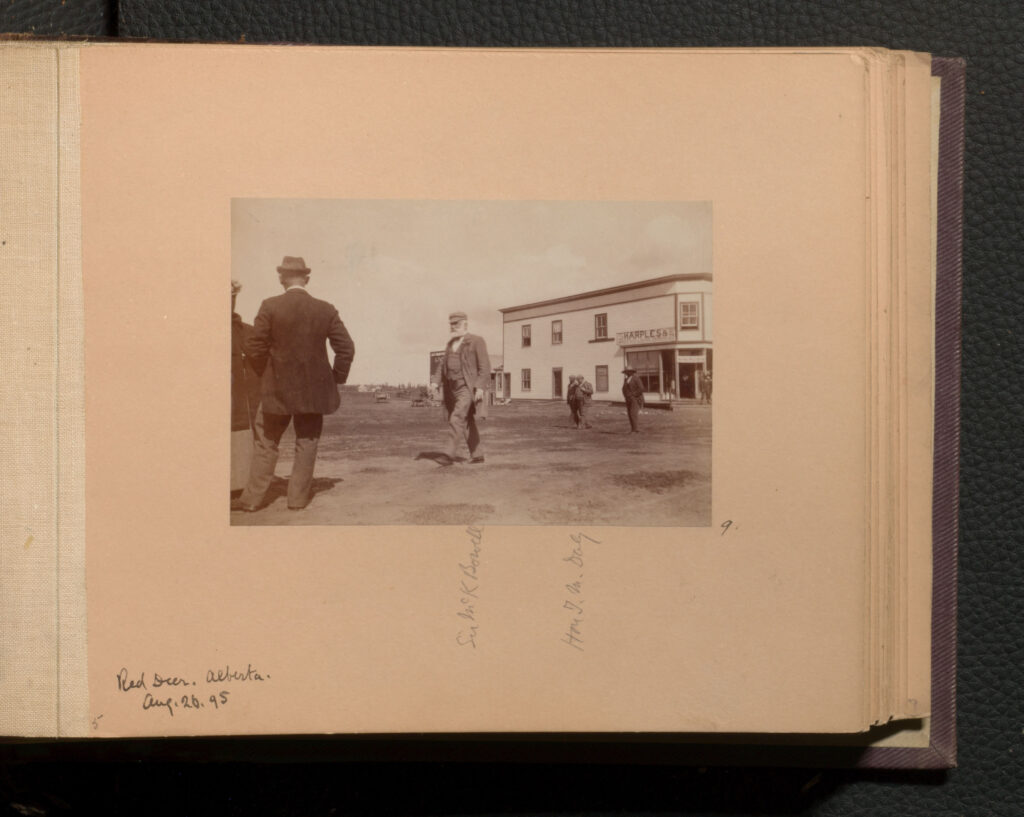 ---
The newly digitized material also includes Mercer's notebooks for Geological Survey of Canada (page 9). Mercer joined the GSC in 1875, becoming assistant director in 1883 and was appointed the organization's third director in 1895.