By Labiba Faiza, ROAAr McGill Library
This July, ROAAr's Caption This series celebrated the dog days of summer by featuring a picture of an incredibly stylish dynamic dog duo. It came as no surprise that participants came up with a string of hilarious captions.
Hats off to the winner! This clever caption by Stephen Silvester takes the laurels, with two perfectly placed literary references.
'Wrong author, you silly Shih Tzu. Godot will never recognize you in that James Joyce disguise.'

Stephen Silvester
James Joyce was an author and literary critic, whose signature look was characterized by glasses and a fedora. "Godot" is a reference to the 1953 play "Waiting for Godot" by Samuel Beckett. Its plot is based around the two main characters waiting for a man called Gadot, who never arrives. And now we know why.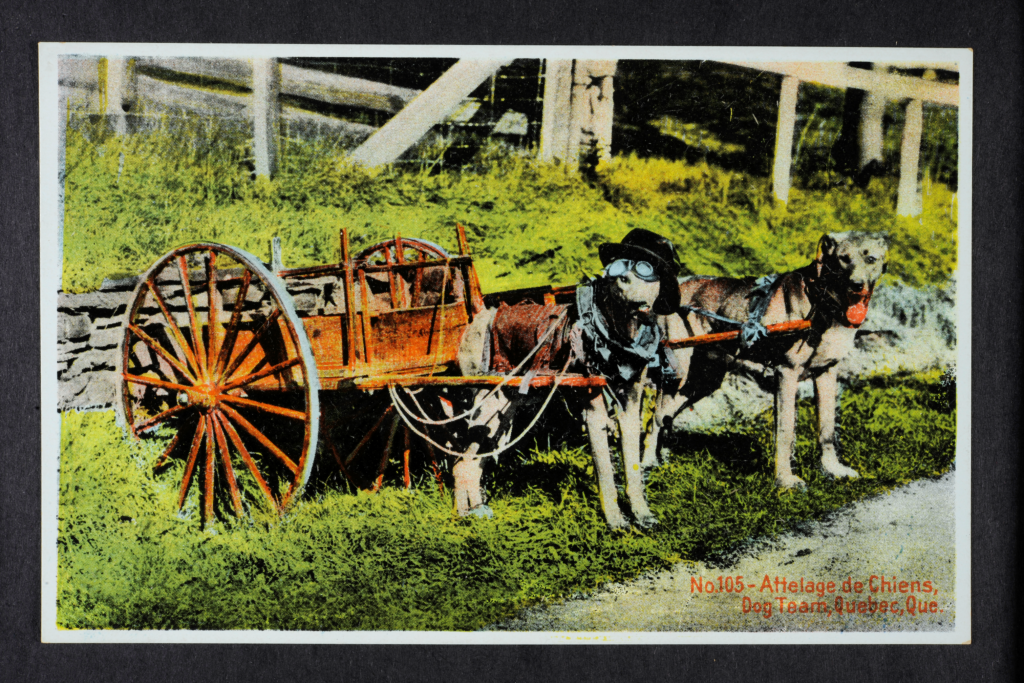 Richard Pound also pointed out that the dog might be in disguise:
"They'll never recognize me in this disguise"
Others noticed that our duo seem to have lost their way.
Bara Starcher: "I told you to ask for directions!!"
Steve LeClair: "I told you to ask for directions. We're lost."
I'll leave you with some more fun ones:
Richard Orlando: "The Cream of the Team/Crème de l'équipe."
Lucille Reilly: "When they told us we'd be able to horse around on the farm, we never thought it would be like this!"
Vicky Shemie: "You think YOU'RE COOL???"
Many thanks to everyone who participated last month. Subscribe to our monthly communiqué Off-Site and In-Sight to take part in "Caption This."