Today is the day. The game is live! The Pathologist awaits. Are you ready?
Play the Game here : https://news.library.mcgill.ca/raising-spirits-part-ii/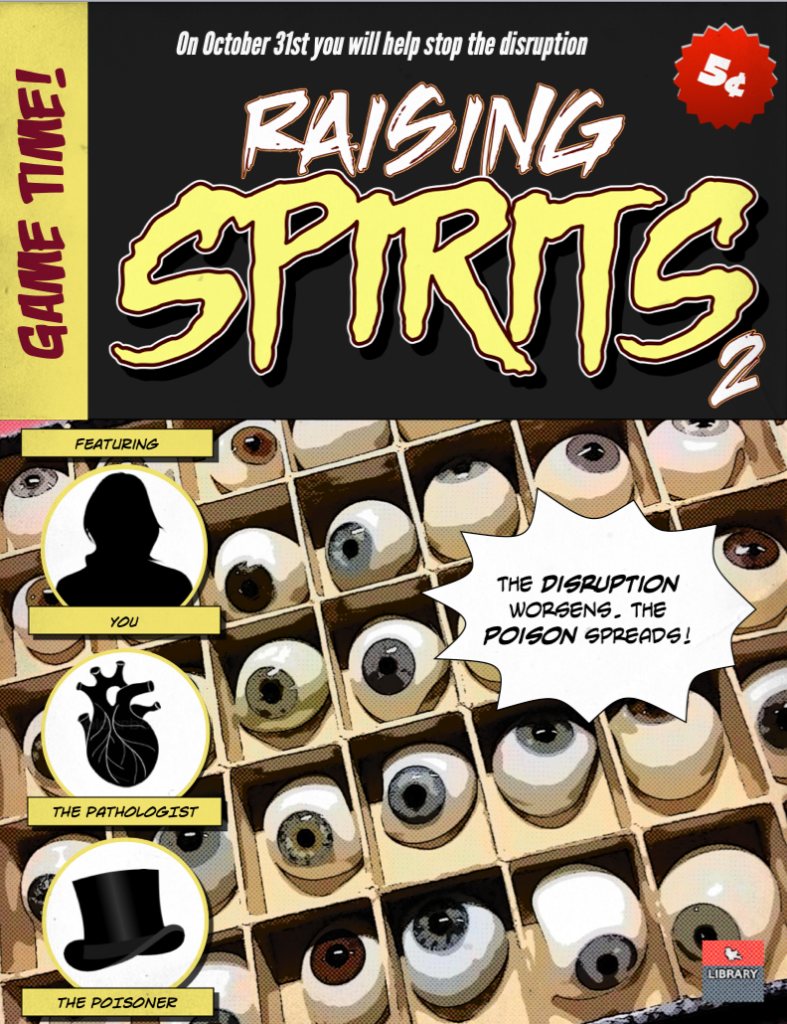 Explore the second half of the McGill Library Orientation game. A mysterious corruption plagues the McGill campus, disrupting websites, scrambling resources, and warping spaces. Find the pathologist to help stop the poison's spread!
You'll have some curious guides along the way and with each one a card to play. Solve puzzles as you virtually navigate spaces on campus to uncover the villain and gain access to some of the library's best-kept secrets.
Play with friends or take on the challenge by yourself. Take your time, enjoy, and Happy Hallowe'en!
Catch up on the first half of the game Raising Spirits : PLAY PART 1.