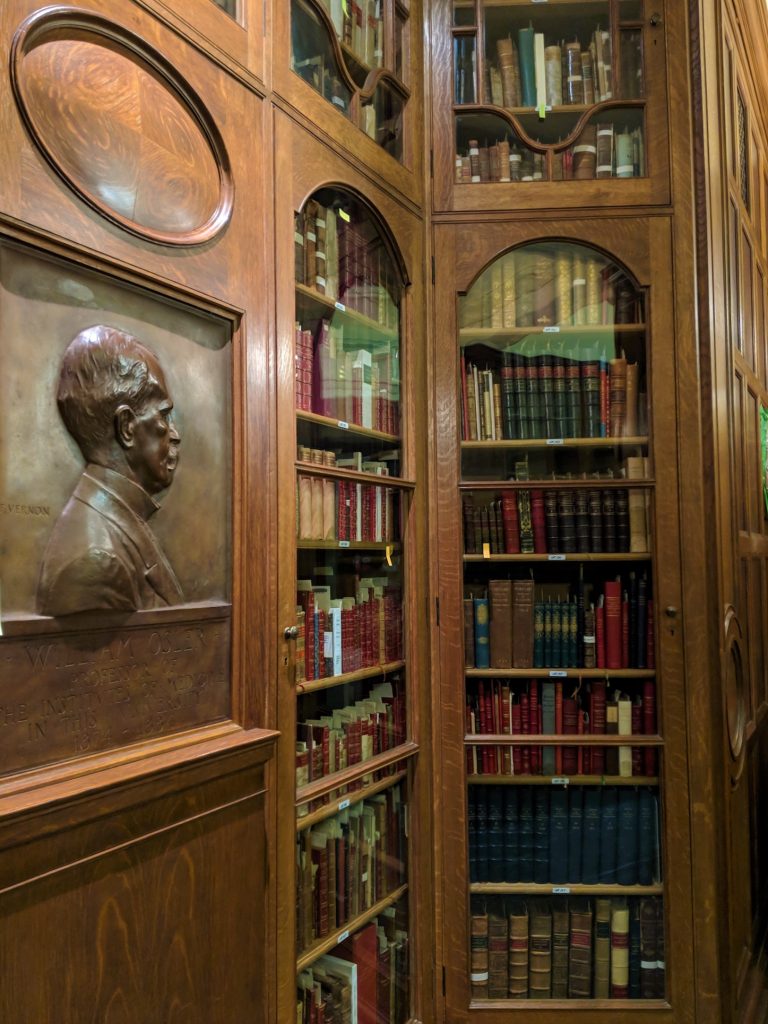 Each year we celebrate Osler Day on the first Wednesday in November. The day is an occasion to come together and to support endeavours that honour Sir William Osler's emphasis upon humanistic reflection. It is an opportunity for students to put into action Osler's advice: "While medicine is to be your vocation, or calling, see to it that you have also an avocation—some intellectual pastime which may serve to keep you in touch with the world of art, of science, or of letters." ("After twenty-five years," Aequanimitas, 204; Quotable Osler, 632.)
This year, the events will be spread over two days: 4-5 November. On 4 November at 6pm, the Department of Social Studies of Medicine will host the annual Osler Lectureship, featuring Dr. Richard K. Reznick, Professor of Surgery and Dean Emeritus, Faculty of Health Sciences, Queen's University. To register and to find out more about his talk, 'Make no little plans': how a systems-based approach can transform medical education, click here.
On 5 November, 5pm-7pm, we are delighted to sponsor the Del Maestro Family Medical Students' Humanities and Social Sciences Symposium. This symposium marks the culmination of a summer of research and writing by McGill Medical Students.
The symposium will feature presentations by participants in the 2020 Pam and Rolando Del Maestro Family William Osler Medical Student Essay Awards, and will be divided into two parts:

Part I: Papers by finalists
Minahil Khan, "Colourful Innovations in Neuropathology: Robert Hooper and the Shift in Portrayal of the Morbid Brain in the Nineteenth Century."
Cassandra Poirier, "The Path of the Wounded Healer: Revisiting the Study of Shamanism Through a Phenomenological Approach."
Saman Arfaie, "Exploring the Relationship Between Robert Schumann's Bipolar Disorder and His Creative Musical Genius."

Part II: Presentations
Jenny Jing, "A Need to Renegotiate Physicians' Social Contract in Sports Medicine."
Kayleigh Beaveridge, "Syphilis to Autism, How the Anti-Vaccination Movement of Today is an Echo of the Past."
Britta Gustavson, "Re-embodying Medicine: William Carlos Williams and the Ethics of Attention."
Matthew J. Schulz, "Neuroanesthesia and Neurosurgery's Symbiotic Development."
All welcome to attend and show their support for this year's presenters. RSVP here to receive a link to the event, or watch here live or afterwards at your convenience.