Looking to enjoy a safe – but scary – Halloween? The McGill Library has got you covered. This staff-curated list of films will keep you screaming from the comfort of your couch.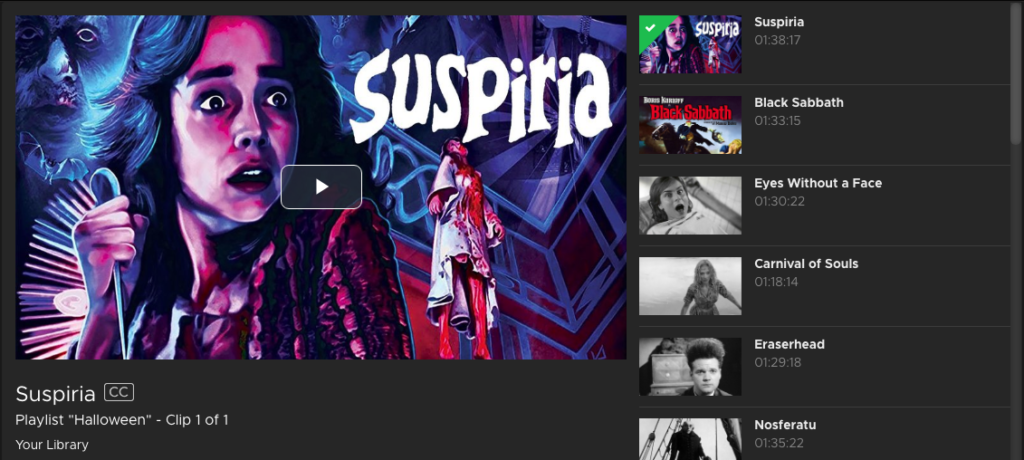 DVDs
The Humanities & Social Sciences Library's DVD collection is once again accessible via the contactless pick-up service. According to Melissa Como, Head Clerk in Rare Books & Special Collections, its five best and spookiest selections are: Nosferatu (F. W. Murnau, 1922), Night of the Living Dead (George A. Romero, 1968), The Texas Chainsaw Massacre (Tobe Hooper, 1974), Slumber Party Massacre II (Deborah Brock, 1987), and A Girl Walks Home Alone at Night (Ana Lily Amirpour, 2014).
Streaming
Unable to make it out to McLennan? Over the novelty of renting a movie? Carlo Della Motta, Supervisor at the Humanities and Social Sciences Library, has put together an incredible horror-themed playlist on Kanopy. Simply log in with your McGill credentials and have yourself a lengthy, haunting viewing.
Happy Halloween, everyone!