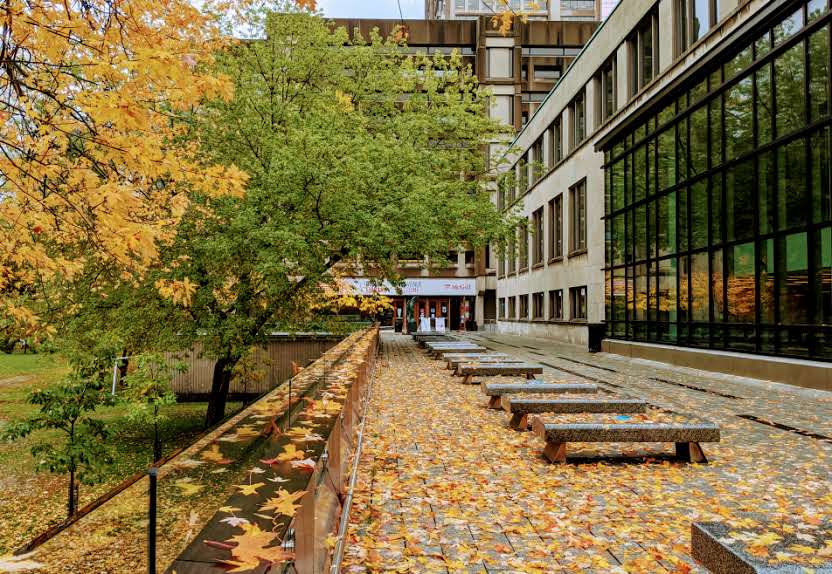 Congratulations, graduates! Virtual convocation is right around the corner. Usually at this time of year, we delight at seeing graduating students and their families all around campus taking photos surrounded by fall colours.
We also usually jot down a list of Library activities to do with visiting family members. And this year will be no different. Well, a little different. Though the activities are virtual, know that near or far, we're celebrating your amazing accomplishments right along with you. Those long hours at the Library sure paid off.
Félicitations!
---
GIFs
Celebrate with unique McGill GIFs, both contemporary and historical: https://giphy.com/mcgillu/.
---
Zoom backgrounds
Strike a pose in your favourite study spot and it will be as if you never left: https://mcgill.ca/x/4ku.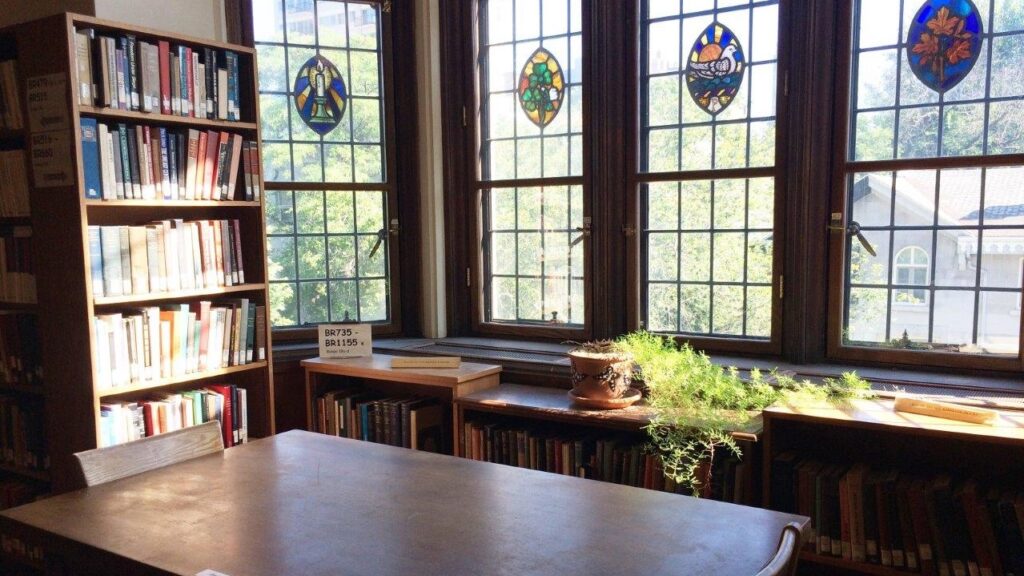 Or if rare collections are more your thing, use a gem from the Library's world-class holdings as a backdrop as you raise a glass to the future: https://mcgill.ca/x/48G.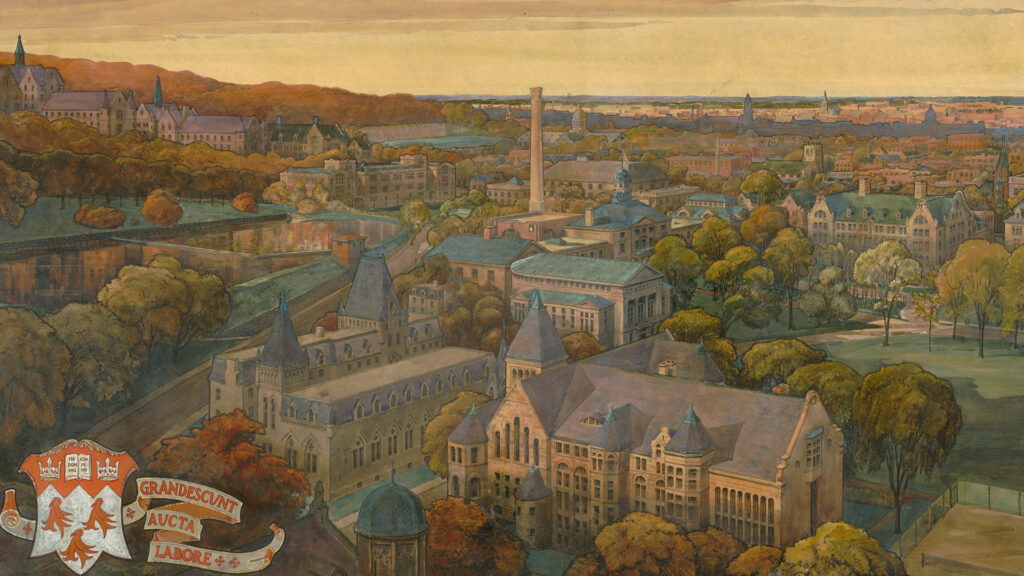 ---
McGill yearbooks
You're in good company! Get inspired by history, tradition and the accomplishments of McGill graduates of yesteryear: https://mcgill.ca/x/49w.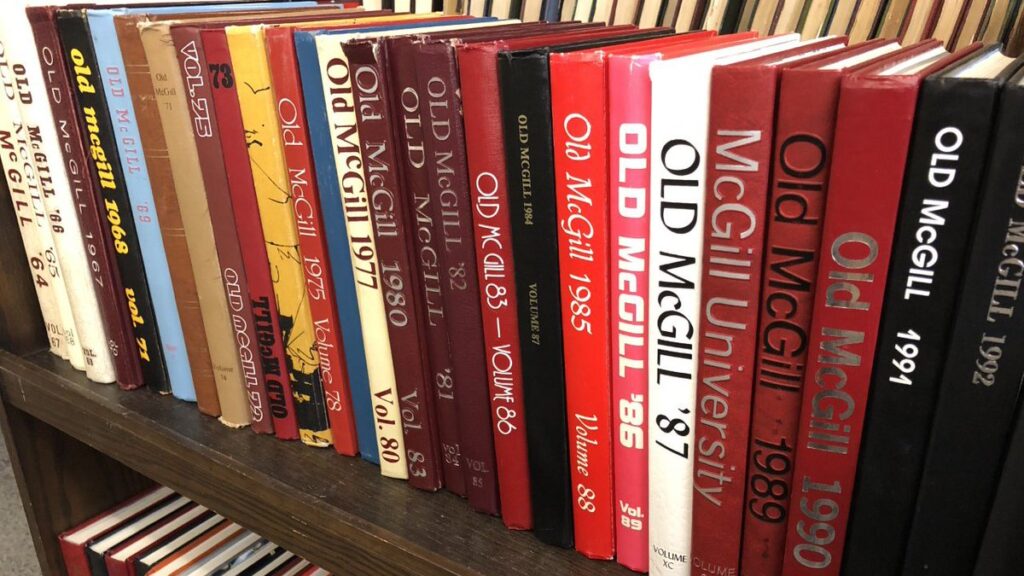 ---
Digital exhibitions & collections
Delve into over 80 digital projects covering a wide array of subjects including, art, architecture, history and literature, engineering, medicine, maps, music, and urban design: https://mcgill.ca/x/4sD.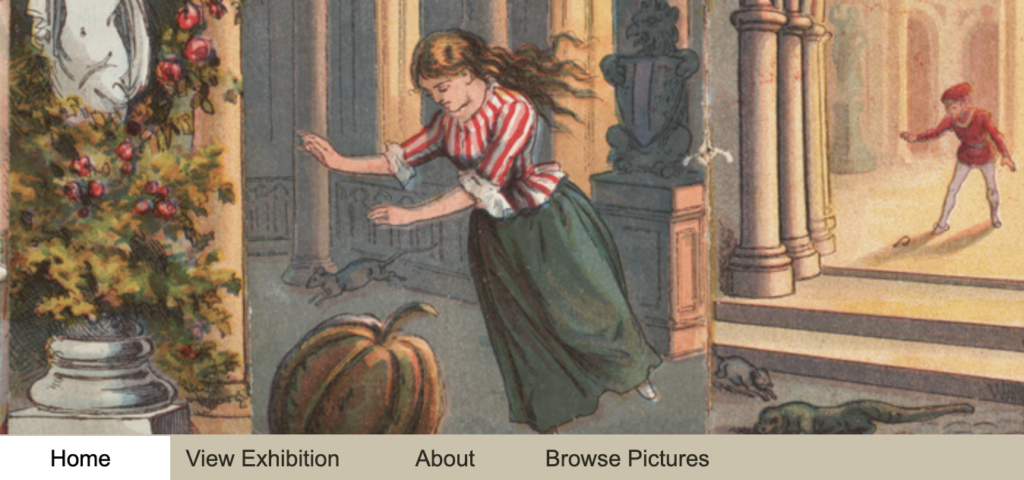 ---
Colour our Collections
Download our McGill Library colouring book and get creative: https://mcgill.ca/x/ZxL.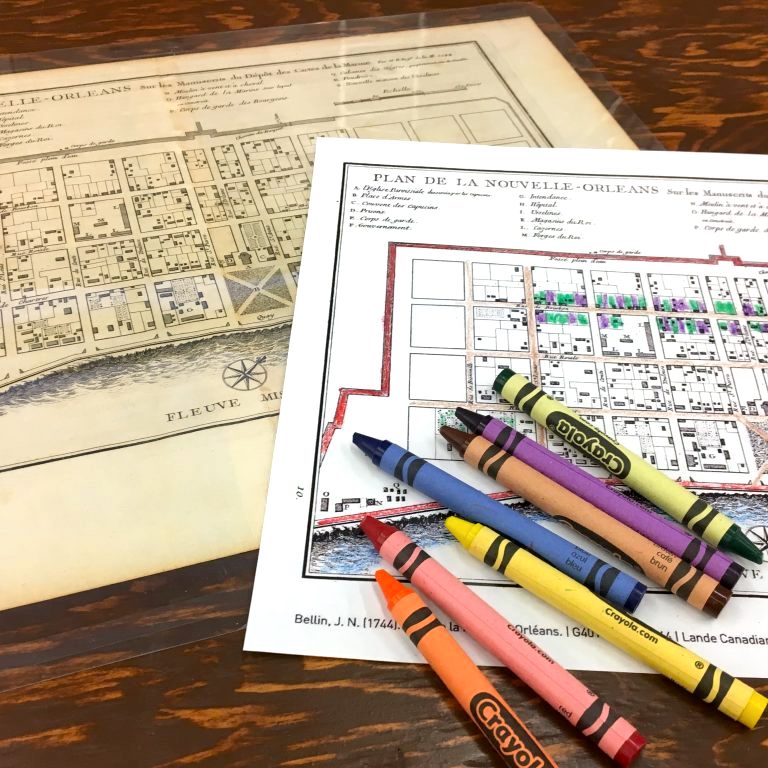 ---
Library game
Solve puzzles as you virtually navigate spaces on campus to uncover the game's villain and gain access to some of the McGill Library's best-kept secrets: https://mcgill.ca/x/49U.