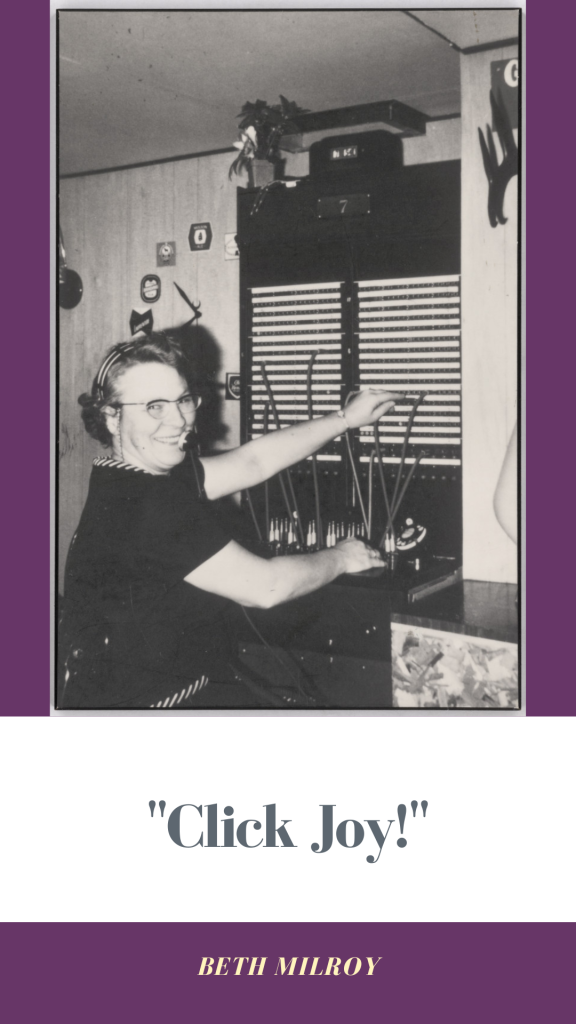 Thanks to Beth Moore Milroy for this month's caption for this photo from the McGill University Archives. This switchboard was in use at McGill for a long time! It is now in retirement in the Archives.
Beth's caption won for infusing this photo with tangible lived experience:
I had a summer job once that included switchboard duties. Connecting two people's phones by shoving cords into the right holes — where they "clicked" — was surprisingly satisfying and fun!
We launch a follow-up challenge prompted by one contributor last month who spotted that there is what appears to be a beer clock on the wall. Can anyone identify the beer labels on the wall? the photos date from the 1950s or early 1960s, and the beer labels may in fact help give us a precise date.
Thanks to Angela Macleod, for spotting the beer clock, which points to Molson Export ale at noon and midnight daily!
See the slide deck below for other runners up.