It has been a year unlike any other. But no less busy.
Library stats from March 2020 to March 2021 show how we pivoted. We did our best to reach out through the computer screen and connect McGillians with Library materials, workshops, study spaces, and more, despite the obstacles.
Thank you to the entire McGill community for your patience, resilience, encouragement, and kindness throughout this most unusual year.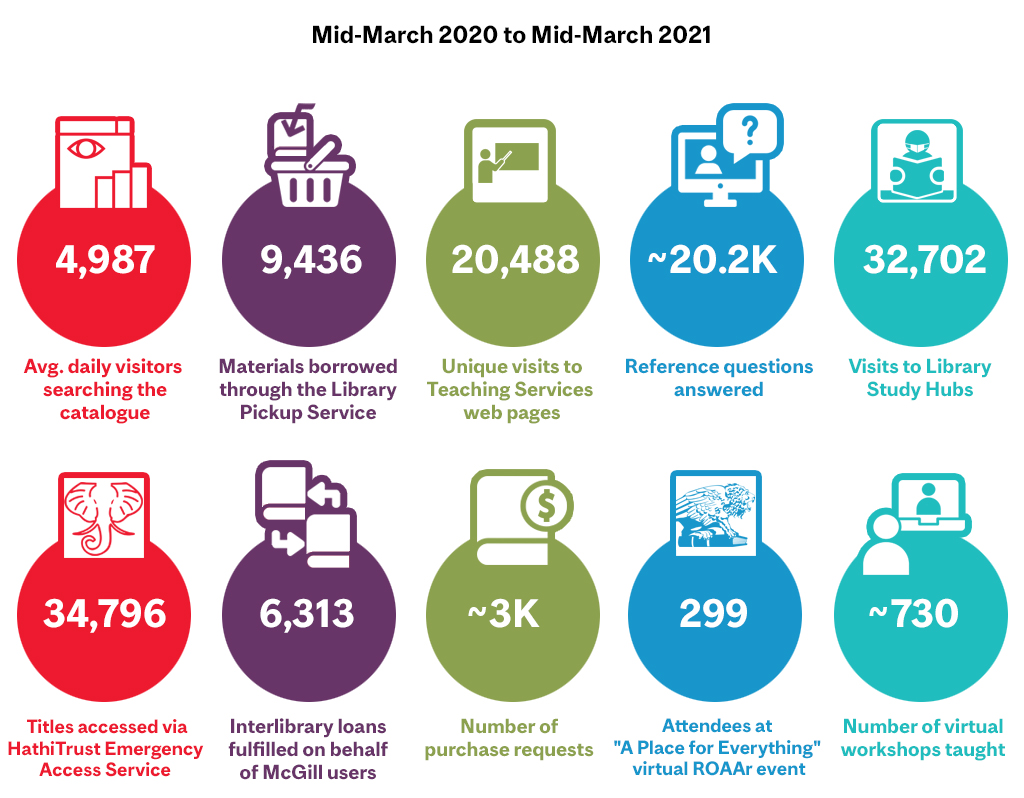 Average daily visitors searching the catalogue: 4,987
Materials borrowed through the Library Pickup Service: 9,436
Unique visits to Teaching Services web pages: 20,488
Reference questions answered: approximately 20.2K
Visits to Library Study Hubs: 32,702
Titles accessed via HathiTrust Emergency Access Service: 34,796
Interlibrary loans fulfilled on behalf of McGill users: 6,313
Number of purchase requests: approximately 3K
Attendees at "A Place for Everything" virtual ROAAr event: 299
Number of virtual workshops taught: approximately 730
Special thanks to Greg Houston and Giovanna Badia for pulling together the numbers and infographic.