Our thanks go to Sharon Cohen, B.A. '74 for the community caption for last month's postcard.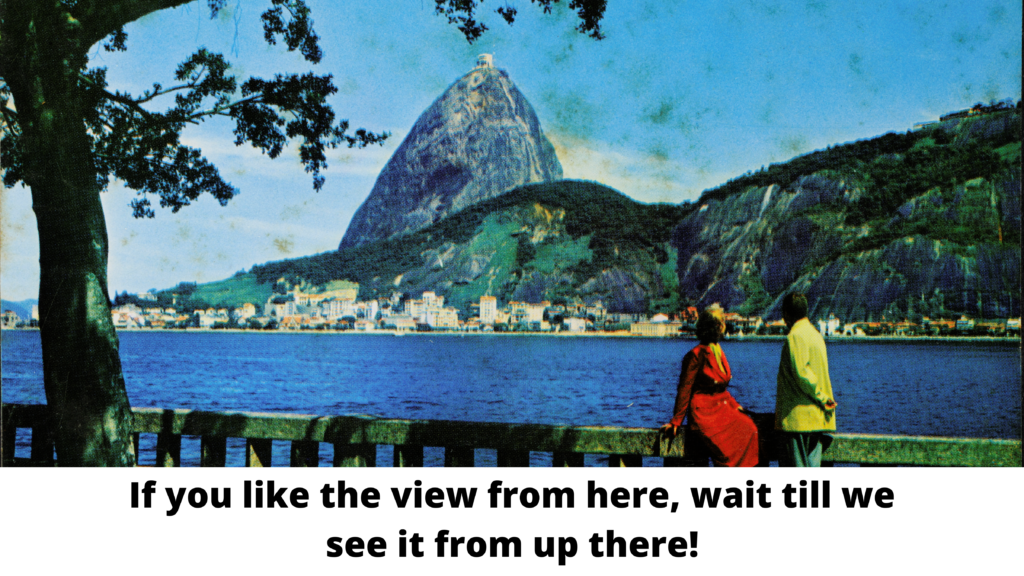 This card likely dates from the so-called Clipper era of Pan American operations. The airline offered flights to South America out of Florida beginning in the 1930s and throughout much of the 20th century with a hiatus during WWII.
While admiring the mountain from below is certainly a fine option, as of 1912, tourists could take a cable car to the summit. The postcard below shows one of the original cable cars, which was made of coated wood and was in use for 60 years (see more on the cable car on Wikipedia). The cable car still operates today, renovated since these technicolour days of course, but still running every half hour.