Our thanks go to Richard Orlando, (McGill, MLS Class of 1979) for this month's caption. This month's post evoked some egg-cellent responses! There were so many in fact, that we ran a poll on our social accounts to choose the winning caption: Finders Keepers. The cheeky attitude of this little egg thief inspired your creativity and we include some of our favourite captions below.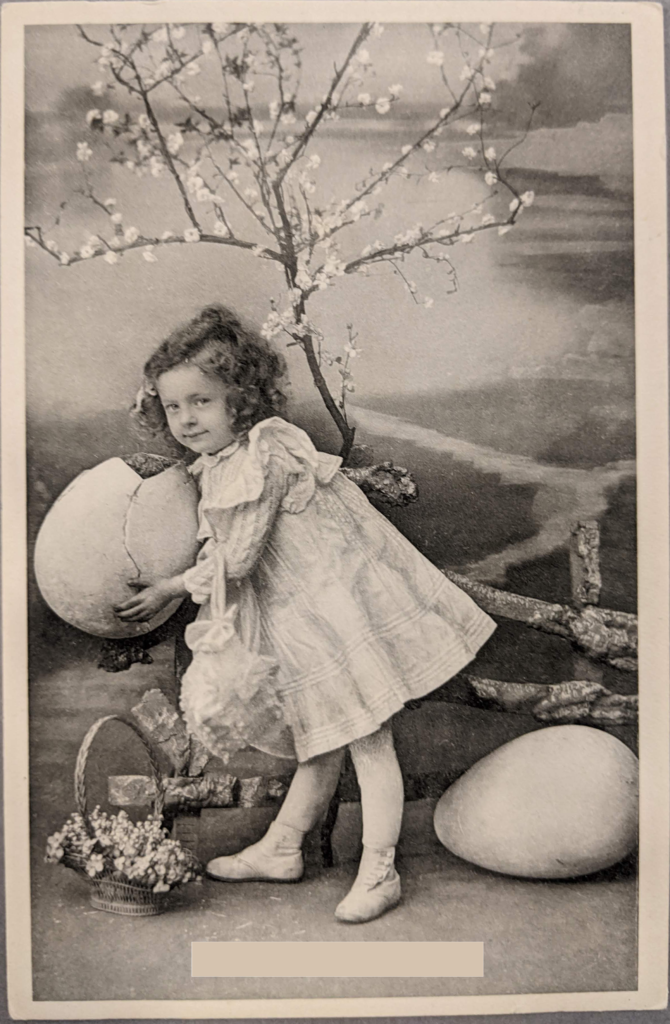 This charming postcard does in fact have an inscription on the back, dated 14 April, 1911. It was sent to a Mademoiselle Georgine Lajoie in Trois Rivières Quebec.
Loosely translated the message reads: "A thousand best wishes accompany this lovely card, thinking of you often and you are never forgotten" – Blanche. In addition to a personal message, one item that makes this postcard unique is the cancelled postage stamp. Here, the stamp is a King Edward VII green 1 cent stamp. The stamp was first issued by Canada Post in 1903, two years after Queen Victoria's death, and it shows King Edward VII of England in his coronation robes.[1] The stamp itself is unremarkable, one of many. Our particular card bears a closer look: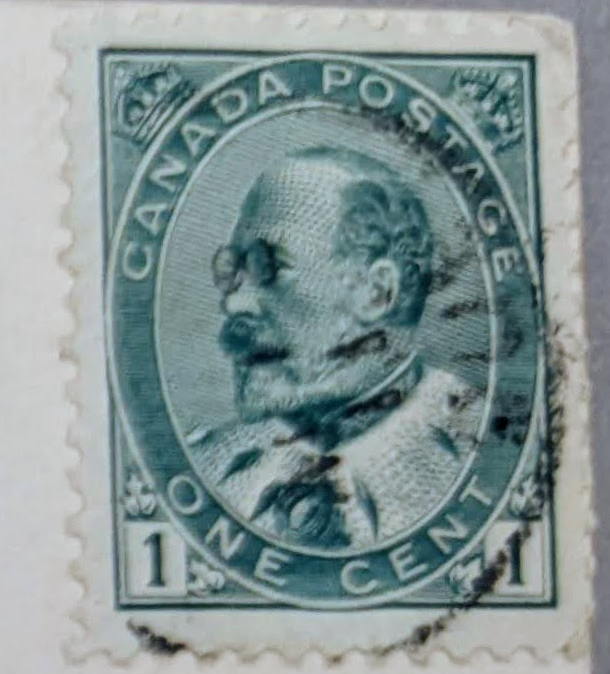 Do you see what I see? 🥸 Edward's spectacles were not a part of the original stamp. A later addition by a less than royalist hand perhaps? Noting that the card was issued in Trois Rivières, a francophone city at the centre of the decidedly francophone province of Quebec, it is unsurprising that a little humour at the expense of the English sovereign is absolutely on point. This small detail brings the story of this postcard home and anchors it quite firmly in Quebec.
This postcard dates from the so-called Golden Age of postcards, which stretched from about 1900-1920. Official international acceptance of private postcards became more widespread after a boom in pre-paid government-issued cards and in commercial cards in the 1880s and 1890s. In Canada, cards labelled "Private" were accepted at a "reduced, one-penny rate … from January 1895, and in the U.S. from May 1898." [2] Picture cards like this one with the entire front devoted to a photo and a divided back to allow both the message and address began to emerge after they were authorized in Britain, France, and Canada in 1902, 1903, and 1904 respectively [3]. They quickly gained popularity! Until then, the cards had been a "cheap means of conveying brief personal and commercial messages"[4]. Now, as Merrill Distad comments in "The Postcard – a brief history," became a "colourful and artistic medium to commemorate public holidays, celebrate personal milestones, or document one's travel and tourism. By the early years of the 20th century, an ever-increasing number of cards — amounting to several billion — were posted annually."
This card is typical of Victorian Easter cards that surged in popularity at the turn of the 20th century. Our card is similar in style to a French series of studio picture postcards published by Tuck & Sons, one of the major international postcard franchises that dominated the Golden Age. Raphael Tuck & Sons started with an English print shop that opened in 1866 and specialized in art printing, including black and white lithographs and chromographs.[5] They later established offices in New York (1900) and satellite offices in Montreal, Berlin, Paris, and Toronto.
Both our little egg-thief and this Tuck card are fine examples of the tradition of Easter cards. The carefully staged studio photos highlight the luck and hope symbolized by the young girls themselves. Most Easter cards featured a large egg or two, and traditional symbols of fertility: florals, rabbits, lambs, and baskets. The colour chromograph here would likely have been printed in Germany, where printers specialized in this art before the first World War. Tuck printed their colour works in Germany as well.[6]
This postcard fits into our collection in a couple of rich and interesting ways – both in its unique ties to the local culture in which it was sent and for the ways it typifies the art and symbolism of cards of the period.
Thanks to all who contributed to this month's discussion. Stay tuned for a new post in May.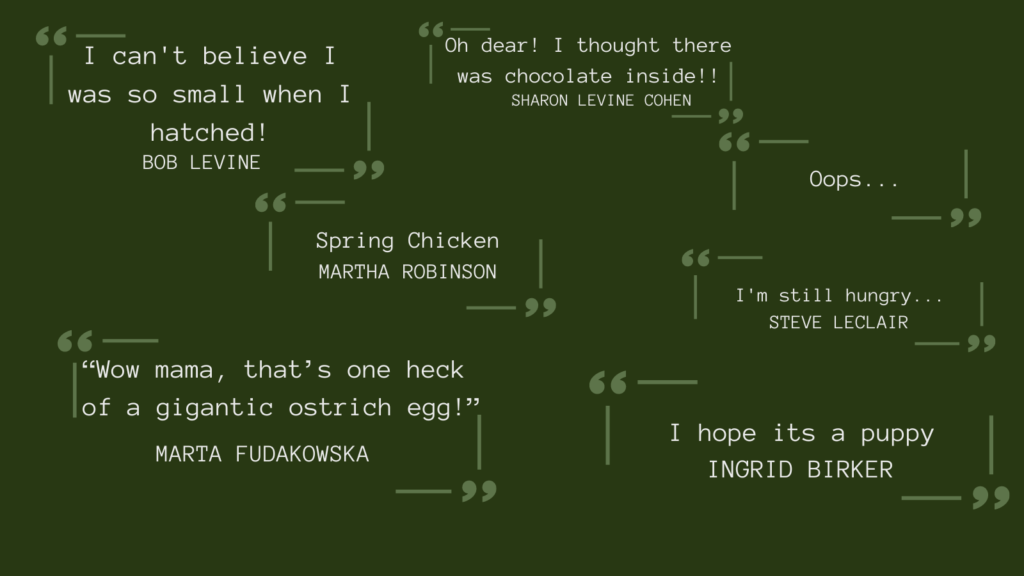 ---
T Meyehof. King Edward VII Issue of Canada. Accessed 4-8-2022. https://www.ottawaphilatelicsociety.org/resources/articles/king-edward-vii-issue-of-canada-1/
Merrill Distad. "The postcard – a brief history". Accessed 4-29-2022. http://peel.library.ualberta.ca/postcardhistory.html
Ibid.
Ibid.
History of Tuck & Sons LTD. Accessed 4-8-2022. https://tuckdbpostcards.org/history
Ibid.