'Wake up, Mr. Jones! No, not you, the one next to you. It's a B flat in bar 37.'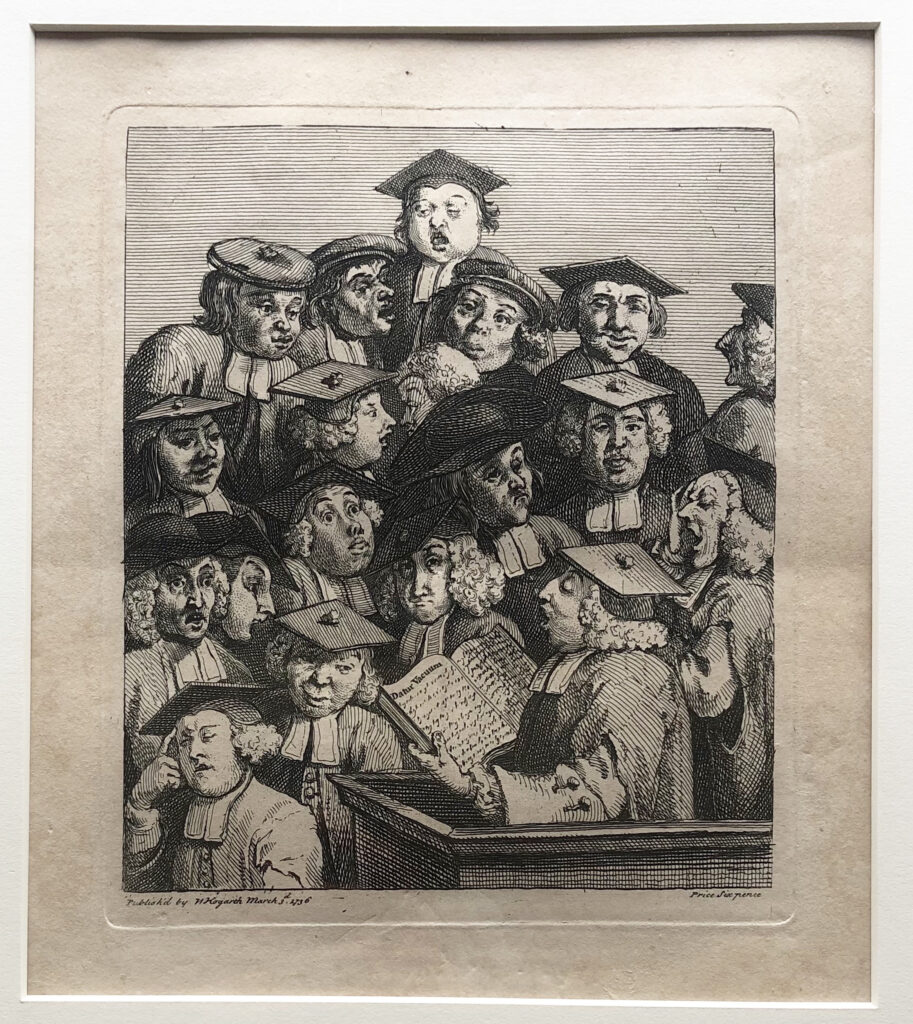 Our thanks this month to Stephen Silvester for the caption! Honourable mention to Richard Orlando for his submission:             "Bored, Brainless and Blowhardy Hogarthians"
Scholars at a Lecture, a 1736 engraving by William Hogarth, is a characteristically comical work by one of the most important English engravers of the eighteenth century. The scene depicts eighteen students listening to Henry Fisher, reader at Jesus College, Oxford and Registrar of the University. We do not know what Fisher taught at Oxford, but the sleepy, rowdy, and chatty students are visibly uninterested in his talk. A sharp jab directed towards Fisher, the print inscribes itself in the artist's humorous and satirical "Hogarthian" style. Although he hailed from a humble London background, Hogarth was able to climb the social ladder to eventually be a sergeant painter to King George II.
Thanks to Alexis Jannsenn, VAC intern, for the context on Hogarth's work.
Caption this is a monthly series where we ask the community to caption items in our collections – prints, archival photographs, postcards, and more. Join the conversation on Twitter or Instagram!