Community caption: The Fearsome Three
From Jayne Watson-Sevigny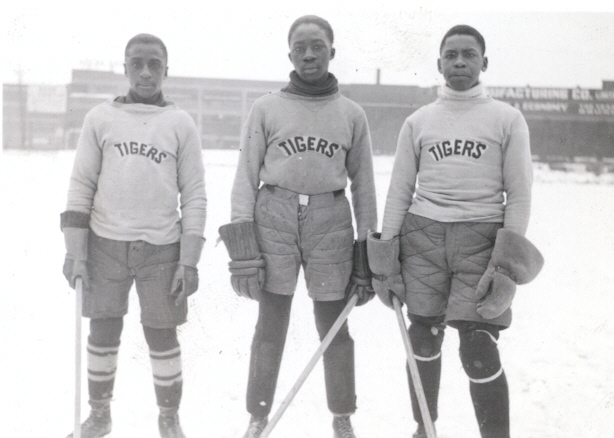 This photo from the McGill University Archives is part of the Montreal Parks and Playgrounds fonds – and it is one of many photographs about which we have little information. While often we may have a date range, some information from the fonds, sometimes a location or a photographer, it is common that the subjects of such photos remain anonymous. We invite you to consider this photo and share your observations.
What clues do you see that could reveal more information?
What catches your attention about where and when this photograph might have been taken?
What would you caption this photo?
The Montréal Parks and Playground Association Inc. operated from 1902 to 1961. Its records in the McGill University Archives document the association's work to preserve and promote parks, playgrounds and open spaces in the city. A rich trove for those curious about Montreal's urban and community history with over 1,000 photographs taken ca 1906-ca 1960. The fonds contains a visual record of sports, playgrounds, landmarks, street scenes, recreation activities, and the work of the Association.
Thanks to all of you who sent in thoughts and comments about this photo – further research and community input is needed to track down more information about these athletes and to learn more about the Tigers Hockey Club. Based on the fonds creators and their hockey equipment -including quilted shorts, protective shin and knee pads, and padded hockey gloves, this photo could be from sometime in the 1930s-40s.
Stay tuned for next month's Caption this post in March.