Virtual convocation is here! While many of us are celebrating remotely, we're still celebrating! Usually at this time of year, we jot down a list of Library activities to do with visiting family members. And this year will be no different. Well, a little different. Though the activities are virtual, know that near or far, we're celebrating your amazing accomplishments right along with you.
The above video offers a leisurely tour through a selection of festive virtual activities guided by our best friend and mascot, SofiaCat. Born out of a staff idea for a Library cat named WorldCat, Sofia's name reflects our current Library catalogue.
And if you happen to be on or near campus, don't miss the opportunity to snap a pic as a newly minted #McGillAlumni with this frame installed on the McLennan-Redpath Terrace just for you. It will be there until July 4th. Félicitations!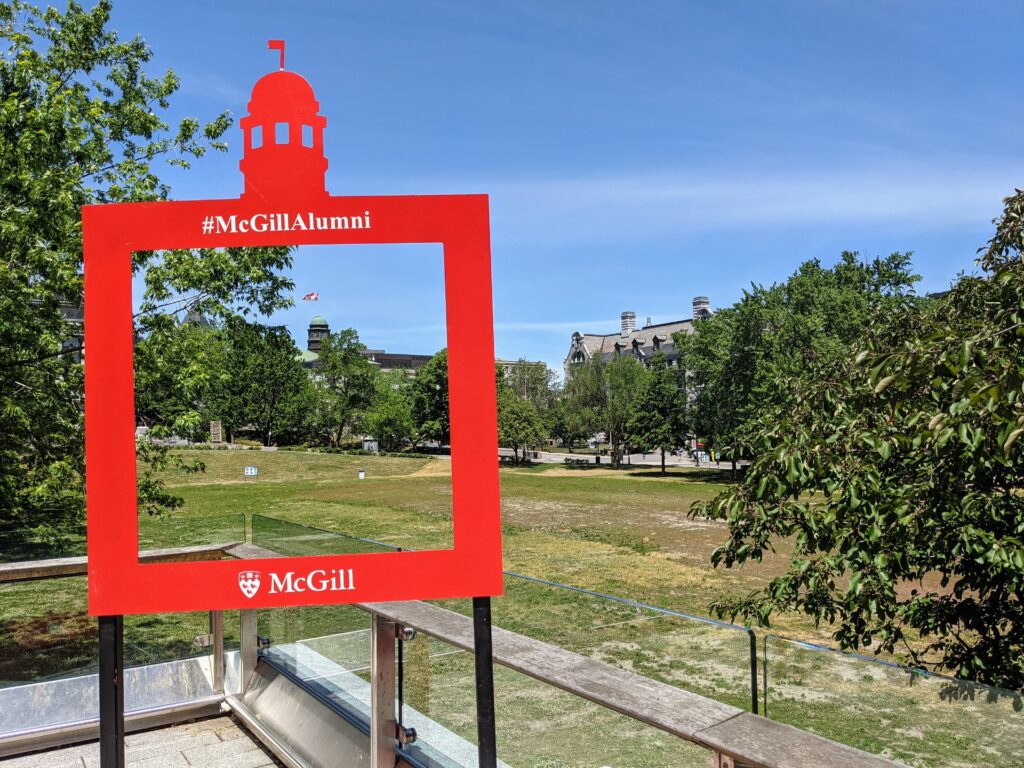 4 Things to see at McGill Library before you graduate:
Video created and edited by student marketing assistant Vanja Lugonjic.