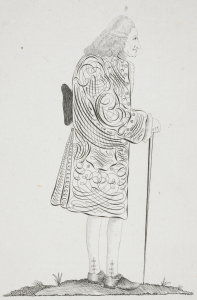 McGill Library's Rare Books and Special Collections will launch an exhibit titled "Voltaire: A Sampling of the J. Patrick Lee Collection" at McGill's Open House on Sunday, Oct. 27, from 10 a.m. to 3 p.m., to celebrate the acquisition belonging to the late eminent Volatire scholar, J. Patrick Lee. This collection of books and manuscripts by and about the famed French writer, philosopher and historian includes 1,994 items representing 3,189 volumes. On view will be editions of Voltaire's well-known story Candide, modern illustrated editions, a selection of Voltaire's other works in early editions, editions of works by some contemporaries and a number of manuscripts, including two letters by Voltaire.
This library of 2000 titles is centred around the works of Voltaire. It includes more than 800 editions of his publications, over 250 of them illustrated. The largest groups are from Paris, London and New York. Imprints from smaller American centres, as well as books with notable American provenance, are of special interest for book history on this side of the Atlantic.
A strong complement of contextual material, mostly from the 18th century, rounds out the printed collection. There are, in addition, almost three dozen manuscript items, including several letters from Voltaire.
The great wealth of this collection is heightened by its new location at McGill Library, where existing holdings connect with central areas of Voltaire's interests—literature, philosophy, religion, politics and science—and also reflect the dominant intellectual themes of the century.
The exhibit runs until Jan. 31, 2014, in the Rare Books and Special Collections' Reading Room. Rare Books and Special Collections is located on the 4th floor of the McLennan Library Building (3459 McTavish Street). Open to the public Monday – Friday, 10 a.m.-6 p.m. Admission is free. For more information click here.