By Emily Zinger
Archives might have a reputation for their antique holdings, but step into McGill's Rare Books and Special Collections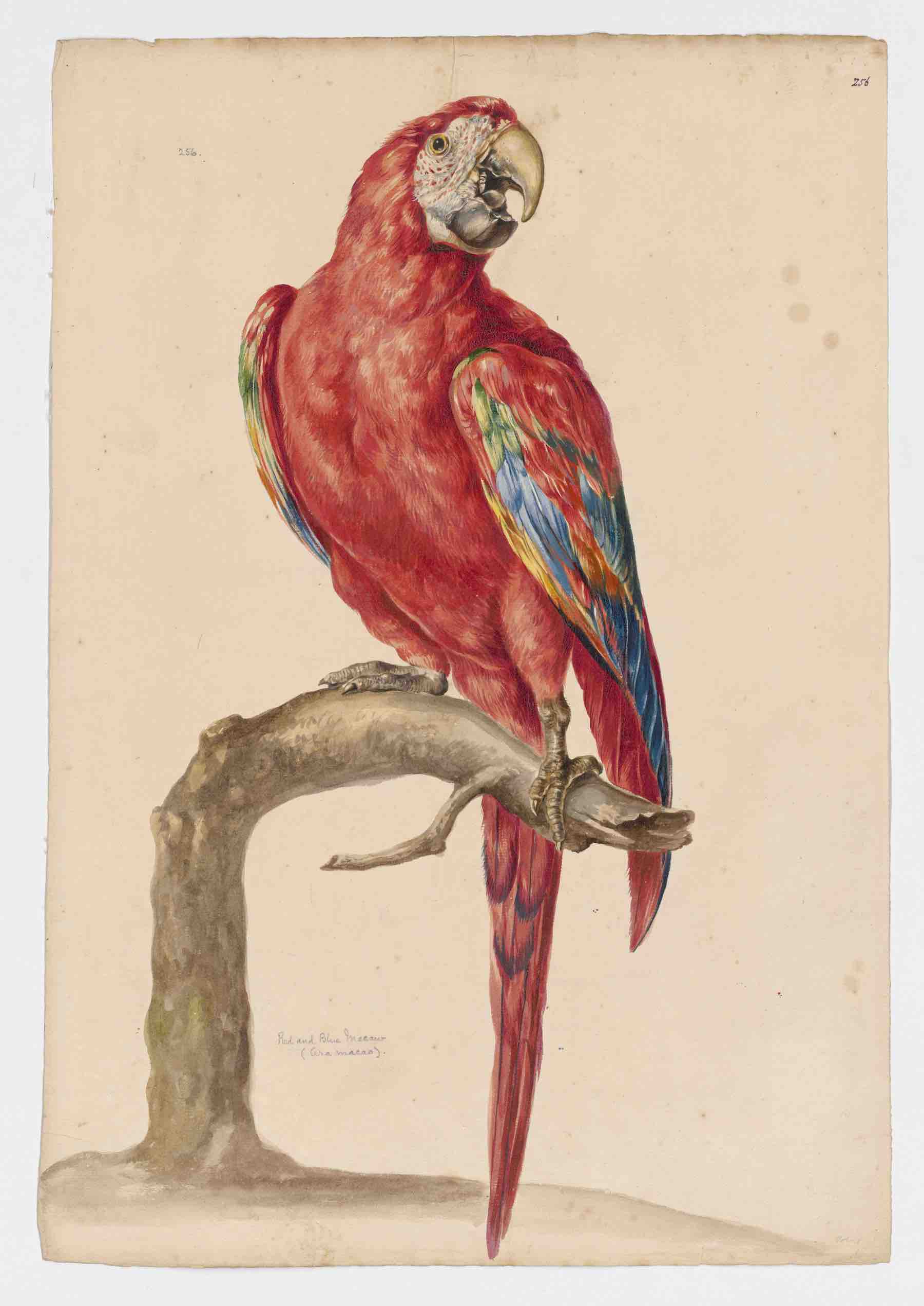 Reading Room and you'll find an example of how technology can bring a collection to life. The Taylor White Collection contains 938 illustrations of birds, reptiles and mammals. Individually, these watercolors are astounding works of art; together, they are invaluable evidence for scholars of the history of science. Traditionally, a collection such as the Taylor White paintings can be viewed in person by visiting the Reading Room or accessed remotely by visiting McGill's Archival Collections Catalogue online. In this case, we have added a third means of exploring the collection: an interactive touch table.
Picture an iPad the size of a television. On its home screen is an animated gallery of paintings, slowly scrolling back and forth, inviting you to tap and discover more. Tapping brings you to a new scene that introduces the experience you have just begun. By pairing text along with images, a touch table allows librarians and curators to contextualize a collection, to share with users information that in a traditional archival setting researchers must find for themselves.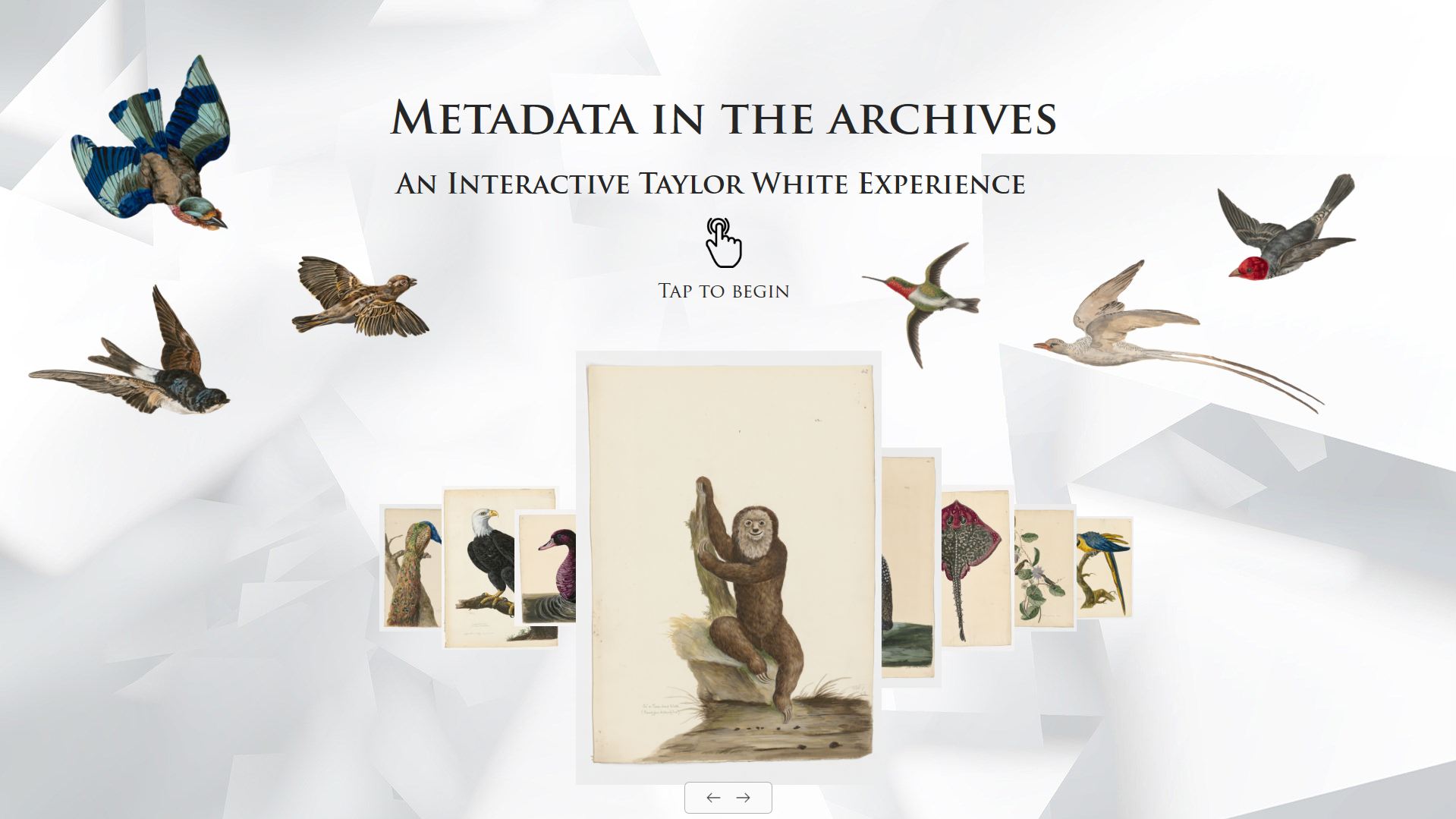 This touch table experience introduces viewers to the concept of metadata and its role in archival collections. Not only does research generate data, but it also creates metadata—information about the information you are studying. If you take the temperature, that temperature reading is a piece of data. The time you took that reading, the location of your thermometer? That's metadata. Using the Taylor White paintings as an example, the touch table walks users through how metadata is collected from an archival collection and how this metadata enables researchers to do their important work of answering today's questions with the archival tracings of the past.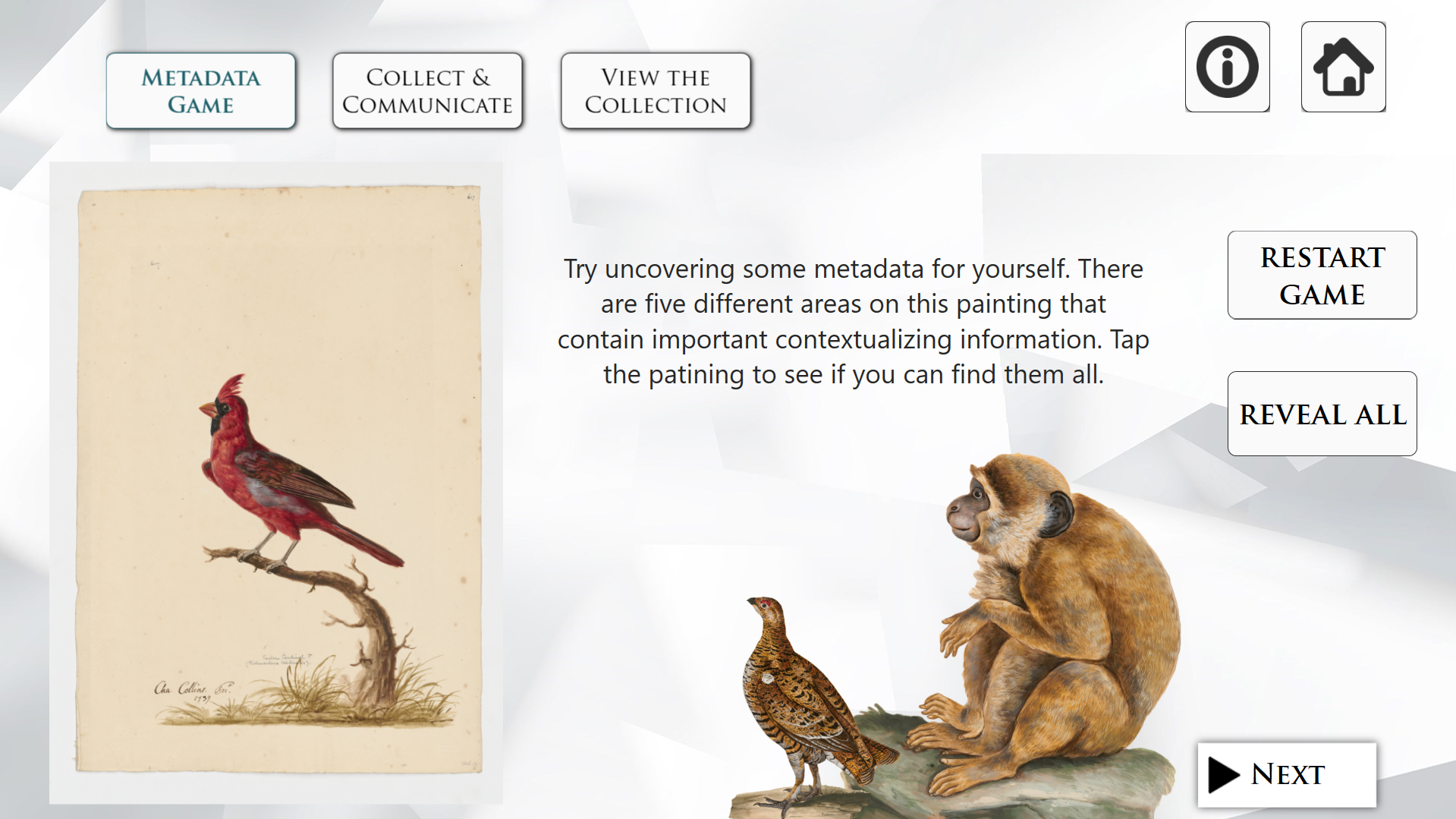 While touch tables offer librarians and curators the ability to place videos, sound clips, and animations alongside collections, the key to their innovation is interaction. Viewers tap through the experience at their own pace. They can skip over scenes and return back to their favorites. At one point, users are even asked to step into the role of a librarian/archivist as they search a painting for pieces of metadata themselves in a gamification of archival research.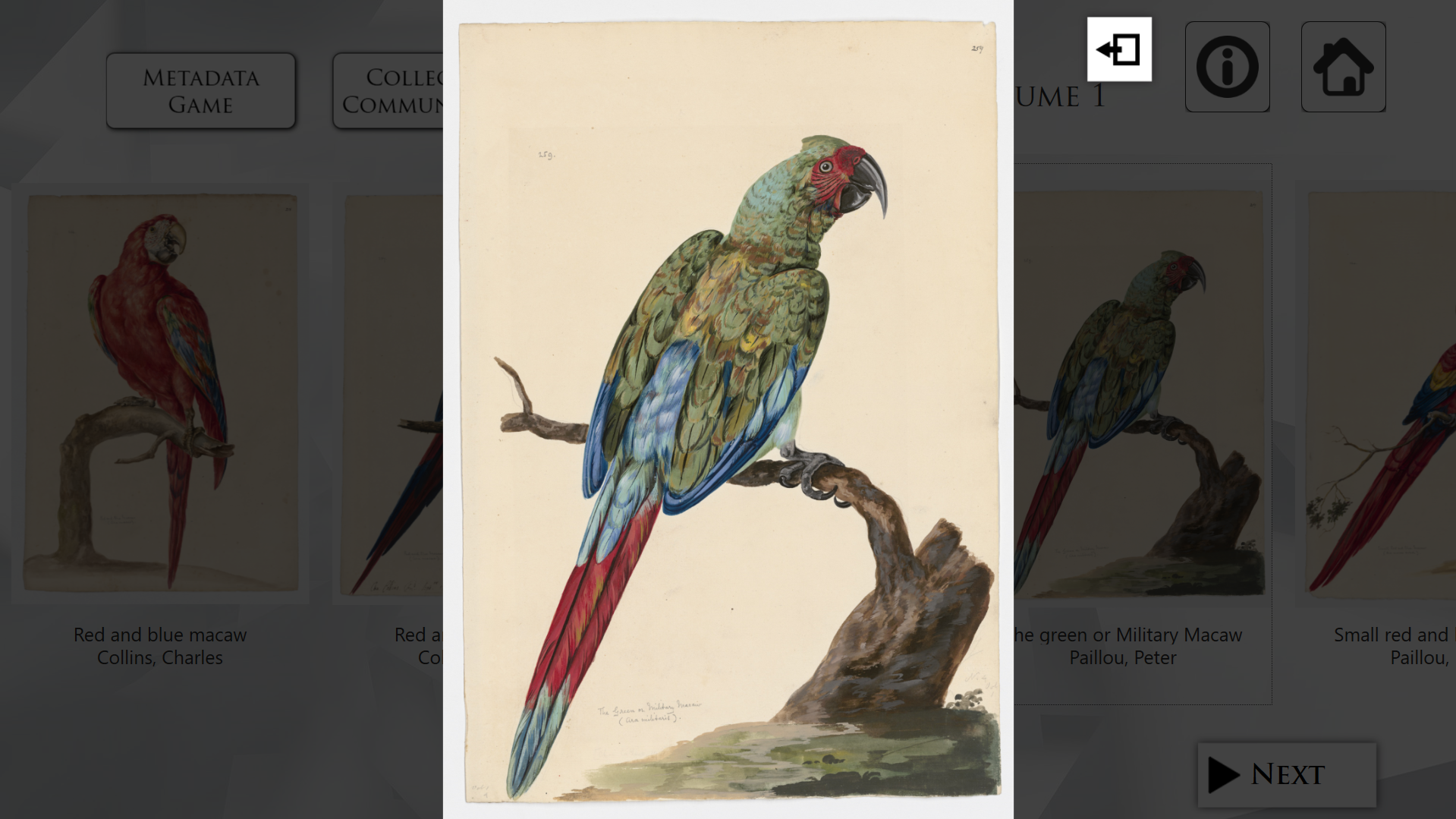 The touch table also allows users to view items in a way never thought possible by their creators hundreds of years ago. The end of this experience organizes all 938 paintings into galleries according to their original order, which researchers think was designated by White himself in the mid-1700s. Tapping on a specific painting brings it to the center of the screen. By pinching and pulling at the image with two fingers, viewers can zoom in on the painting, enlarging details until the very brushstrokes come into sight. You would ordinarily have to bring a powerful magnifying glass into the Reading Room to see what the touch table makes visible.
The only way to truly appreciate the touch table, however, is to interact with it yourself. So head up to McLennan's fourth floor and check out the experience. While you are visiting, take time to view the Taylor White exhibition, Fantastic Beasts and Where to Find Them at McGill, on display through May 1st. You can even ask at the front desk to see the physical paintings, for if we have learned anything with this touch table, it's that there is more than one way to explore an archival collection.