The Osler Library of the History of Medicine hosted Dr. Danister Perera this week for a talk on Olas in the McGill Library collections. The Osler Library contains 20 olas, palm-leaf manuscripts, from Sri Lanka on medical subjects written in Sinhala, Sanskrit, and Pali. There is also a collection of around one hundred Sri Lankan olas in the Rare Books and Special Collections department of the McGill Library, many of which deal with medical or zoological topics. These manuscripts date from between the seventeenth and nineteenth centuries and were collected in the 1920s and 1930s by Dr. Casey Wood. These manuscripts are not yet available digitally and most are not catalogued. While some are copies of well-known texts, others are rare or otherwise unknown.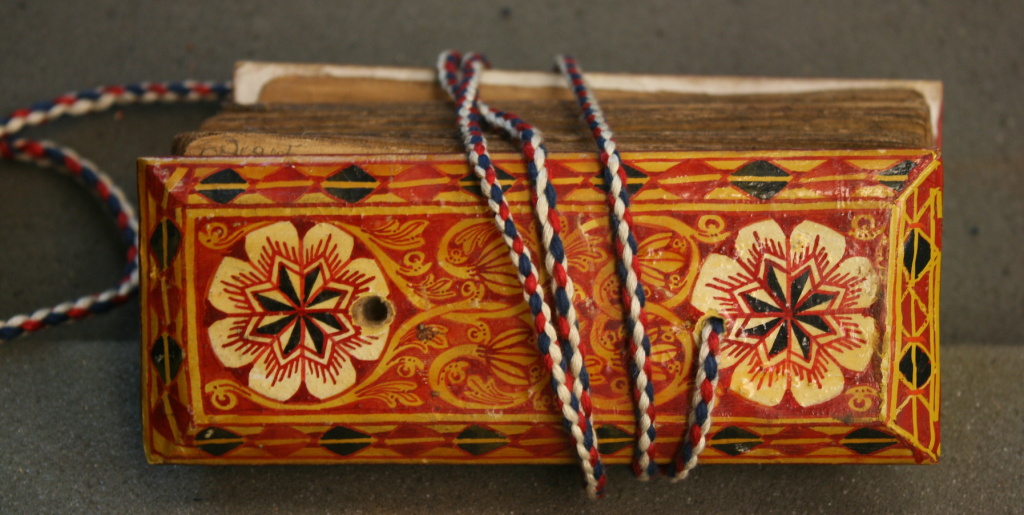 In his talk, Dr. Perera discussed the creation and significance of Olas in Sri Lankan culture. He also highlighted the video he included in his presentation which you can view on YouTube here:https://youtu.be/kYnBA1cpoK8. Also of interest is the Google Arts and Culture online story: Hela Weda Mahima: The Glory of Indigenous Medicine in Sri Lanka.
Dr. Perera's background is that of a practicing Ayurvedic doctor. He has a master's degree in plant ethnography and an MPhil in social anthropology from the University of Kelaniya. He has extensive experience in transcribing, translating, and studying medical manuscripts. As well as his academic studies, Dr. Perera is actively involved in efforts to preserve and protect cultural heritage, including through his work with the Intangible Cultural Heritage advisory board of Arts Council of Sri Lanka. 
Perera shared some highlights and images of the contents of the olas at McGill, noting some interesting features of the manuscripts, scripts, illustrations, and ornaments. He placed these manuscripts in the wider context of efforts in Sri Lanka to digitize and catalog medical manuscripts, as a key part of the nation's cultural heritage.  
If you have any further questions about the Olas at McGill, please contact the curators of these collections, Lauren Williams (lauren.williams@mcgill.ca) and Mary Hague-Yearl (Mary.yearl@mcgill.ca). The Olas in the collections can be consulted by appointment in the ROAAr Reading Room or the Osler Library. Please email rarebooks.library@mcgill.ca to set an appointment or for assistance in requesting material.
If you missed the live event, you'll find the event Recording below.
Danister Perera has kindly made his slides available here: