It's that time of year again and the McGill campuses are abuzz with activity and happy graduates. We've compiled a list of six fun things to do with friends and family who are visiting from out of town.
1. Take a peek into the beautiful Octagon Room in the Islamic Studies Library, a study favourite for many students. While you're there, don't miss the exhibition on the storied history of the building, If Walls Could Speak: the History of Morrice Hall.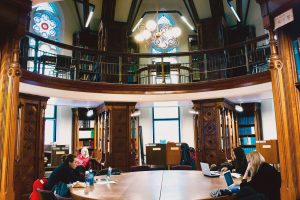 2. Visit the bustling Humanities and Social Sciences Library. Start with a viewing of the exhibit in the McLennan Library Building lobby which explores the history of autopsies. Head up to the fourth floor for a look at the new visual storage space, adorned with gems from the McGill Visual Arts Collection (to your right as you come off the elevator). While there, check out the Rare Books and Special Collections Reading Room for a taste of scholarly life.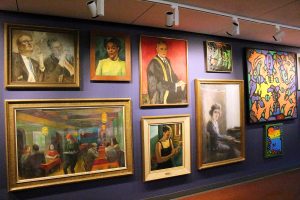 3. Stop for a photo-op and some sun on the McLennan-Redpath Terrace.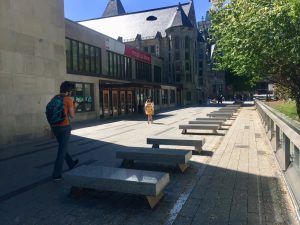 4. Take a walk up the beautiful Promenade Fleuve-Montagne to the Osler Library of the History of Medicine and take in their current interdisciplinary exhibition, De Musei Fabrica: Cloth and Stitch Inspired by the Maude Abbott Medical Museum.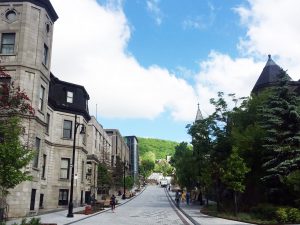 5. Take a tour of the downtown campus' public art with a member of the Visual Arts Collection team. Wednesdays at noon. Click here for more information.

6. If you're at the Macdonald Campus, stop in at the Library to learn more about their innovative Seed Library, which is now in its second year. Click here for more information and opening hours.