A taste of the past for McGill 24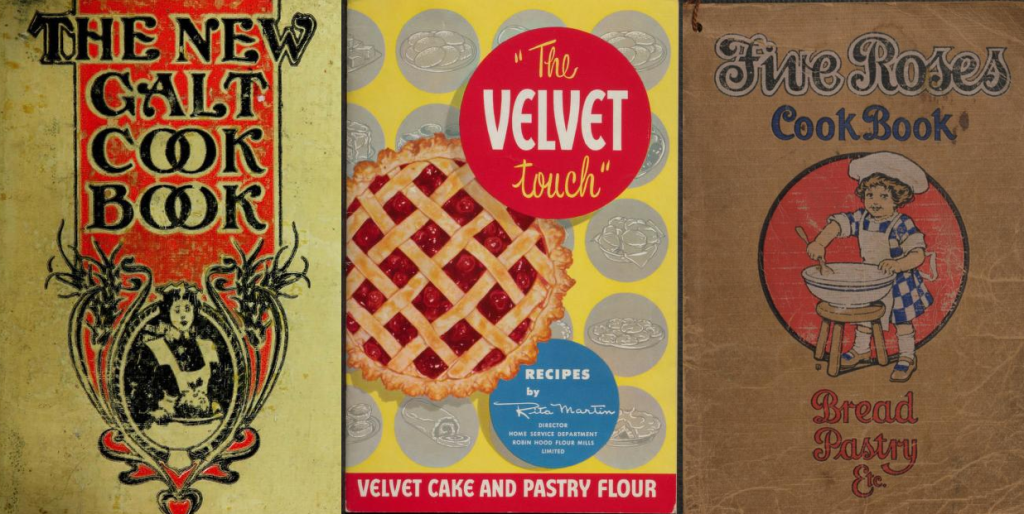 For Pi day on March 14th (3.14) we celebrated with an adventure into historical pie recipes with the Great Library Pie Bake-off (#GLPBO). McGill librarians Jacquelyn Sundberg and Kristen Howard joined enthusiasts and librarians across the country trying out historical recipes to give Pi-day a little extra sweetness. Here is a summary of our success! We baked these recipes March 14th and talked through our process on March 15th to join with McGill's community for McGill24. Professional pastry chef, baker, and McGill Alumna Marcy Goldman of betterbaking.com, joined us with her expertise and a fantastic Sugar Pie recipe to share. Watch the recording of the event!
Follow your tastebuds, read about our recipes below, and try out the recipes for Lemon Pie, Vegan Carrot Pie, and Sugar Pie.
The McGill rare cookbook collection is open to all, McGill and community alike, Monday to Friday, 10 AM to 6 PM. We invite you to follow your tastebuds and your curiosity and come consult this collection onsite in our reading room. Send an email to the cookbook collection curator Jacquelyn Sundberg with questions or to set up a visit.
A portion of our cookbook collection has been digitized and is available on the Internet Archive. Full-text search of the McGill holdings is possible, and very useful when looking for an ingredient or recipe like lemon pie! Start exploring here: https://archive.org/details/mcgilluniversity
Lemon Pie By Jacquelyn Sundberg
For the occasion, I tried out a historical recipe for pastry crust from an 1898 recipe from The New Galt Cookbook. How badly could plain crust go?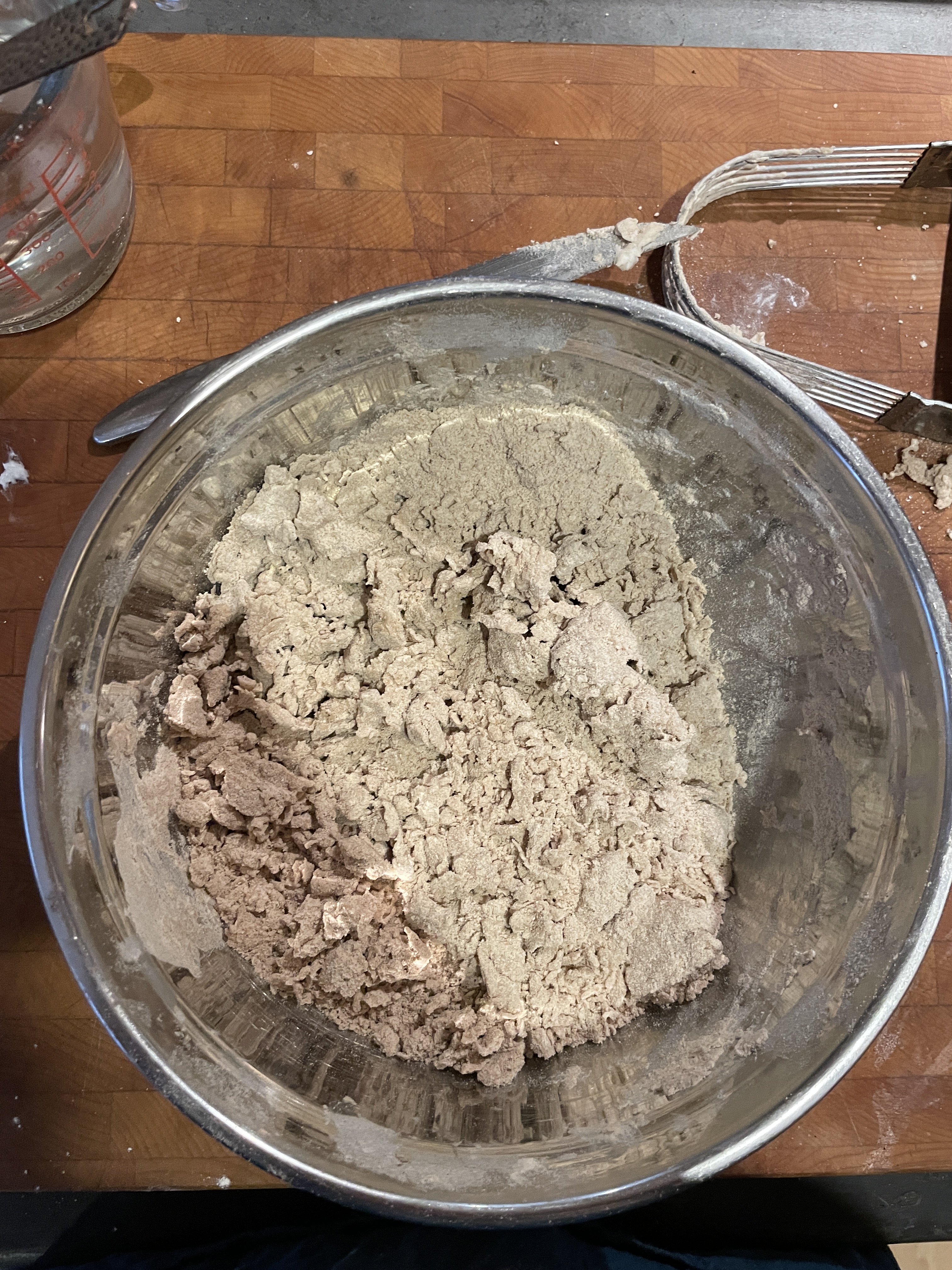 It went rather badly! Although it started off nicely, the pastry was mealy and far too dry. It would not form up let alone roll out. I went wrong with my measurements. How much was a "coffee-cupful" of flour in 1898 do you think? I used a standard 250 ml or 1 cup measuring scoop, and the original measurements for the other ingredients. This did not work out!
I went to other recipe options for some clarification on where I went wrong. I looked at another recipe from mid-20th century and voilà! The instructions were in a familiar format. The fat-to-flour ratio was much higher than in the 1898 recipe. It rolled out just fine and my only remaining problem was baking it a tad too long in my oven at 475 degrees.
I started over with a recipe with far clearer instructions from the 1950s era book: The Velvet Touch Recipe Book. The Lemon filling I made as directed below, omitting the Meringue in favour of a tribute to Pi in Pastry.
The finished pie was tangy, sweet, and backed by a solid, slightly less than plain crust.
---
Vegan Carrot Pie, Adapted by Kristen Howard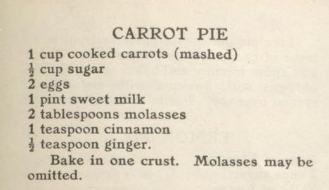 Five Roses Cookbook. See the item online in the Internet Archive here.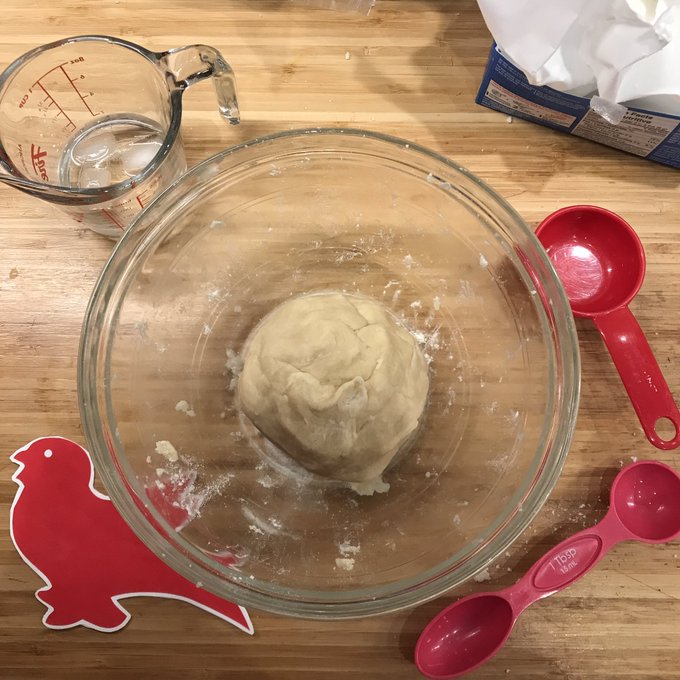 Crust
2 cups flour
1 tsp salt
1/4 tsp baking soda
1/2 tsp baking powder [substituted for cream of tartar)
3/4 – 1 cup all vegetable shortening
After following the cookbook's directions for crust, I used half the resulting dough and greased my pie plate with the shortening. I've found vegetable shortening to be a better replacement for lard than vegan butter, although many vegan bakers swear by a 50/50 mix of vegan butter and vegetable shortening.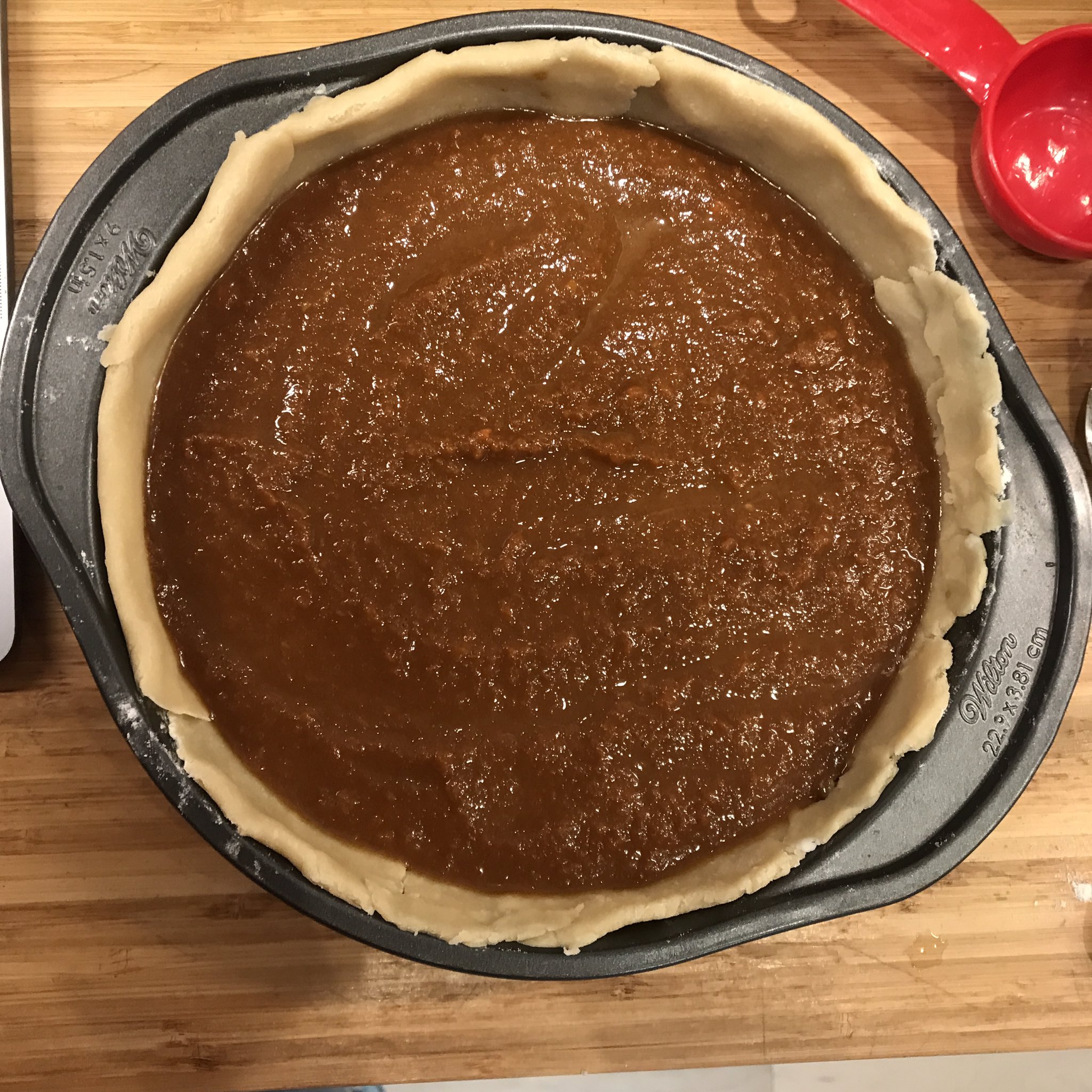 Carrot Pie Filling
1.5 cups puréed cooked carrots
1/2 cup sugar
1/2 cup unsweetened almond milk [sub for 1 pint milk]
2 tbs molasses
1 tsp cinnamon
1/2 tsp ginger
2 tbs corn starch [sub for 2 eggs]
Last year I learned that the liquid content called for in the Farine Five Roses cookbook is really quite high, so I felt skeptical of the recipe calling for 1 pint of milk. I chose unsweetened almond milk as my plant-based alternative, and began with just 1/2 cup. I was prepared to increase this amount, but did not need to!
The other non-vegan ingredient in the original recipe was the 2 eggs. I believe the egg has one primary role in this recipe: to act as a thickener. I substituted 2 tbs of corn starch, which is a great thickener for vegan and non vegan recipes alike (arrow root powder would be another option). As two eggs are quite a bit and will add some body, I also increased the amount of puréed carrots to provide more filling overall. The cooked carrots also keep the moisture content high, which I imagined would be desirable for this filling. Puréed/mashed banana or applesauce is a common vegan egg replacement in baking, and I thought puréed carrots would play a similar role.
I baked the pie at 375 for 1 hour 5 minutes (I began checking at 45 minutes).
Although the filling tasted very strongly of molasses, the fully-baked pie did not. The resulting pie was very similar in taste and texture to a pumpkin pie, although perhaps a little bit darker in colour. I would definitely make this pie again!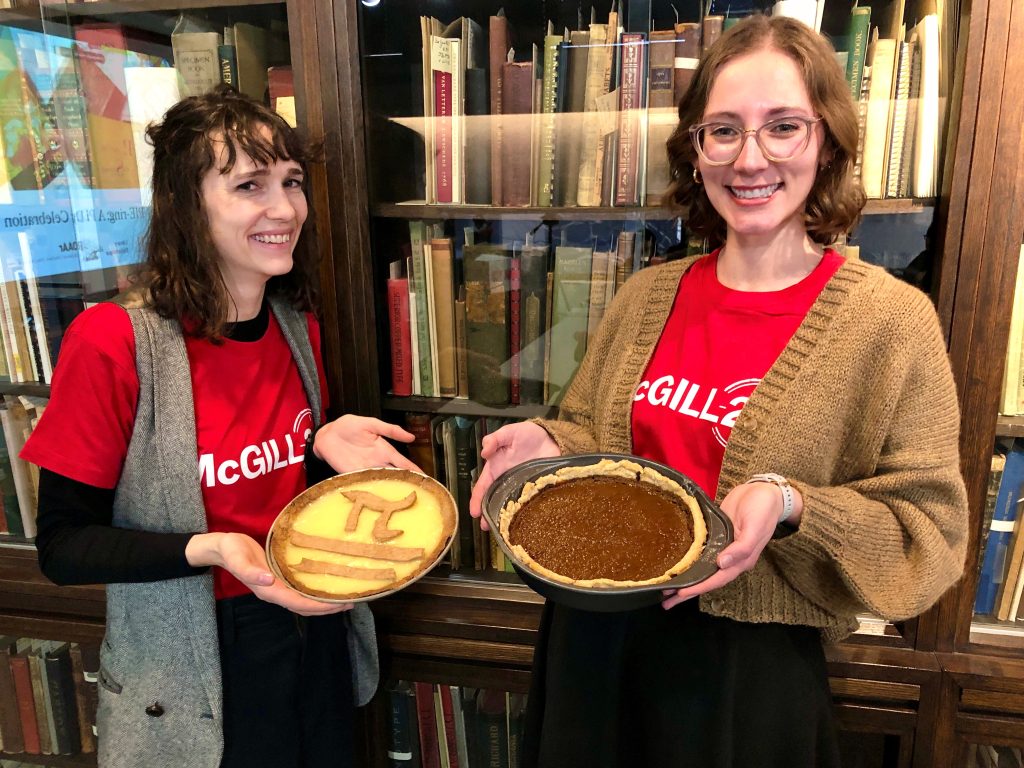 Sugar Pie by Marcy Goldman
OG Quebec Sugar Pie or Tarte au Sucre from Marcy Goldman's Betterbaking.com

This is a superb pie and one of my personal favorites. Traditionally, grated maple sugar was likely called for but I use brown sugar as well as maple syrup.

This pie has its roots in Northern France where it was originally made with a yeasted pastry crust. Holes were poked in this crust and then a syrup of brown sugar, cream and an egg were poured on top. The pie was dotted with cubes of butter and baked, resulting in a simple but decadent dessert that was a pastry crust soaked through with the sticky syrup. Quebec Sugar Pie evolved from this using a regular pie crust bottom into which a filling of maple syrup, maple sugar and cream were poured. Over the years the amount of maple syrup varied, and brown sugar was swapped for the grated maple sugar.
9 inch pie shell
1 1/2 cups light brown sugar (I prefer a mix or light)
1 1/2 cups whipping cream or evaporated milk
1/2 cup maple syrup
1 teaspoon pure vanilla extract, optional
Pinch salt
2 tablespoons all-purpose flour
1 egg, optional

Preheat oven to 350 F. Place the unbaked pie shell on a baking sheet.
If you are using homemade pastry, use an 8 or 9 inch tart pan instead (it is prettier).

In a large bowl, gently whisk together brown sugar, cream, maple syrup, vanilla, flour and egg and pour into pie shell. Bake until filling is just set, about 35 minutes. It should be a bit puffed up but might still seem jiggly.

Cool on counter, and then in fridge for several hours to help it set before serving. Offer with whipped cream or ice-cream.
*(The egg is used as a binder but it's not necessary if you chill the pie well before serving)

6-8 servings