Click here for instructions on how to download and set zoom and desktop backgrounds.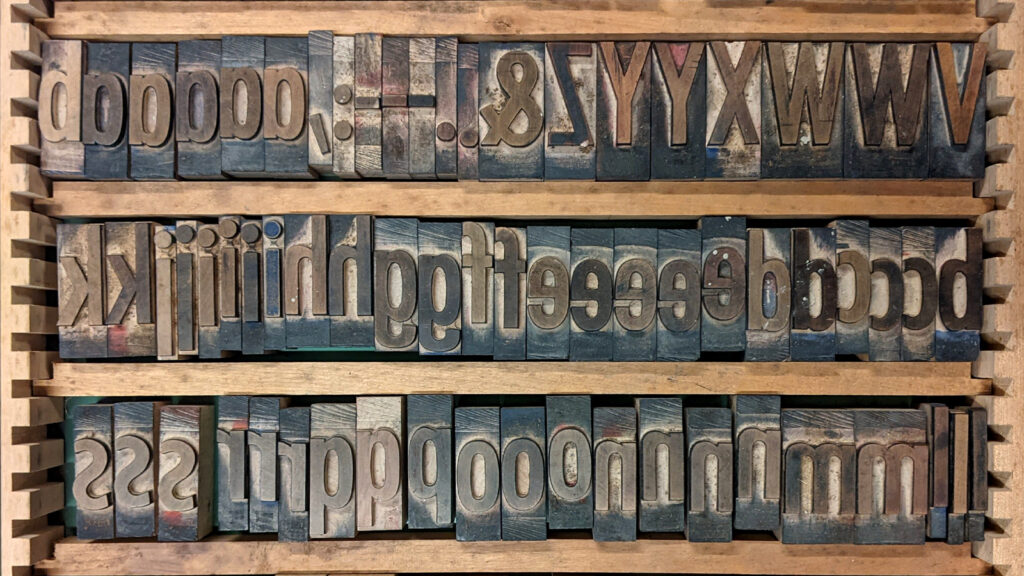 For the type enthusiasts out there, this is a 20th century condensed gothic font. It is a sans-serif, upper and lower case font that includes numerals and punctuation. It is 1.5 inches on 2 inch blocks. We have a growing collection of wood type in a range of sizes from 1 to 4 inches and in a variety of fonts.
News from the Book Arts Lab this month:
Take a 3D tour of the 1821 Columbian printing press and the Book Arts Lab here or read about our contribution to the Bodleian Libraries' Herman Melville bicentenary commemoration printing. Watch this space for updates about our newest addition, a Pearl platen press!
Find out more about the Book Arts Lab on the website: https://www.mcgill.ca/library/branches/rarebooks/book-arts-laboratory
How to Download the McGill Library images:
Right-click on the image of your choice
Click "Download Linked File As" and save it to your desired location (desktop, downloads, a folder, etc.)
How to Set Downloaded Image as Backdrop in Zoom once you've launched a Zoom meeting:
Click on ^ next to "Stop Video" on the bottom left of your Zoom window and select "Choose Virtual Background"
Click on the + on the right-hand side below the current image in your settings
Click "Add Image"