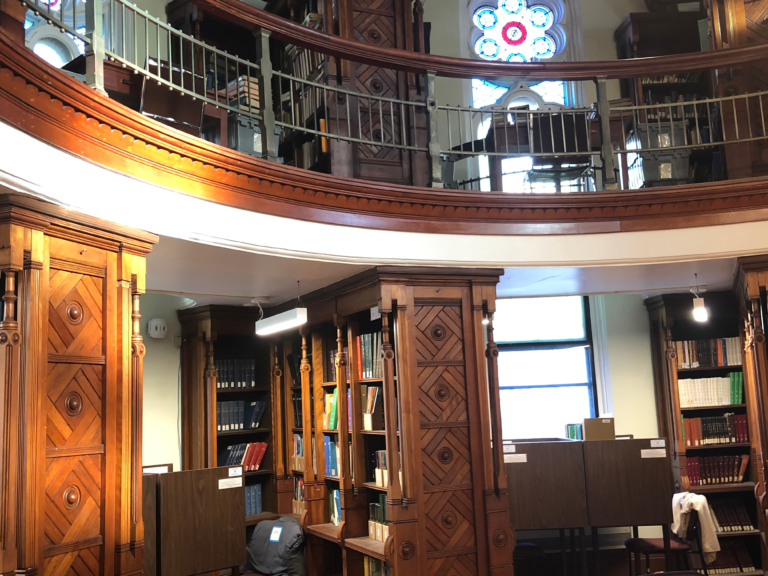 Hello,
Here it is already, my third year as Chair of the Friends of the McGill Library!
How quickly the time has passed, and how lucky I feel to be involved with this truly exceptional library system, which I believe is one of the very best in North America, if not the world. Comprising multiple branches and reading rooms, the Library system serves thousands of people a day. It is the social centre of the student experience on the McGill Campus where outstanding librarians, curators, and support staff deliver several key services to the community including providing research assistance to those who need it and access to over 9 million print and electronic materials in the collection. The Library's robust digitization program makes rare and unique materials available to the wider scholarly community by publishing them online. The Library is truly a beehive of activity and service.
Dr. Guylaine Beaudry is the fourth Trenholme Dean of Libraries with whom I have had the opportunity to work. Each leader has brought their own special insights and talents – forwarding the dream of operating a great Library here in the heart of Montreal and beyond. Dr. Beaudry combines the ability to manage this very complex organization that serves multiple communities with a true passion for librarianship – how fortunate we are to have her leading us.
We are in a transformative age, in which knowledge and experience are transferred not only physically but also virtually – and the virtual world seems to announce a new technology every two or three years. Now, AI, specifically tools like ChatGPT, look to be moving us to a whole other level of knowledge transfer – it is fascinating to watch as the Library explores this new area and possibly incorporates aspects of it into its mission.
And of course, all this is happening while the McGill University Collections Centre is opening in Valleyfield, with its modern book management system, and while Fiat Lux, (the key component in upgrading one of the busiest places on campus, and in which our students will find they have both more space and more resources to learn) nears fulfillment.
The Friends are uniquely positioned to see this new world unfold and to participate, advocate for, and provide resources to this cutting-edge journey. Please join us, as a Friend – with your time, talents and  support. You will be the richer for it!
Don Walcot