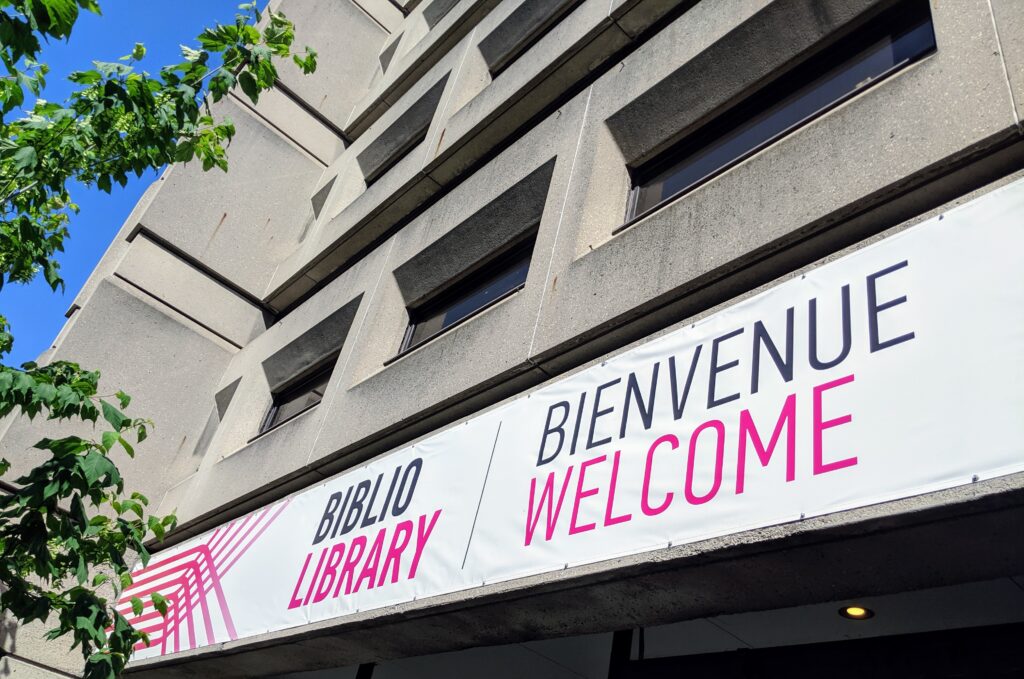 Meeting student needs. Connecting communities. Advancing learning. Inspiring discovery. Preserving the cultural record. Promoting wellness. How do you take these big ideas and make them into a library for the 21st century? At McGill, we are getting closer to finding out.
The 2020-2021 academic year has been a leap forward for the Fiat Lux Library Project.  The Fiat Lux Project Office was established, led by Executive Director Robert Hamilton. McGill has engaged a trio of local and international architectural design teams: Provencher Roy, Shepley Bulfinch, and ekm architects. Provencher Roy, a multi-disciplinary, Montreal-based firm, have a rich portfolio of innovative and iconic projects. They bring significant institutional experience to lead the design team and are responsible for the overall project design. Boston-based architects Shepley Bulfinch are internationally recognized experts in library planning and design. They spearhead the functional and technical programming process and they are co-creators in design concept development. Montreal-based ekm architects bring in-depth knowledge of McGill's campus and its Library to the table. "I am excited by the team of architects, engineers, and project stakeholders we have assembled to bring this project to life," Hamilton said. "We have an excellent team to bring transformation and enduring value to the McGill Library." It is a pivotal moment for the renovation project. The project recently received approval from the Ministry of Education and the Conseil des ministres to proceed directly to the planning and design (to 60% completion) phase.
Surveys and technical studies are underway at the McLennan-Redpath Complex to assess the physical condition of the facilities and identify things that need repair or upgrade.
In parallel with this process, the project team is working with key user groups to develop the functional and technical program for the Library. Librarians, students, faculty members, and administrative support staff make up four advisory functional planning groups centered around: User & Academic Services, Rare & Special Collections, General Collections, and Staffing Needs. Input from these groups will help to determine the types of spaces in the facility (i.e. study, café, teaching, exhibition, etc.) and related functional requirements like room size, equipment and environmental conditions. In this same vein, technical planning groups are meeting to define operational, mechanical, technological, structural, and climate control building specifications.
The new Fiat Lux library will be supported by an off-campus Collection Management Facility. In order for the Library to increase the seating and innovative services for the McGill community, a significant portion of the Library's low use collection will be relocated off campus to a dedicated state-of-the-art automated storage and retrieval facility. This facility is set to house 2.5M volumes. Once this facility is operational, users will be able to order books online and have them available for on-campus pick-up within 24 hours, five days a week.
Based on the feedback received from the Library, key stakeholders, and the functional and technical planning groups, the architects will have the information they need to complete the building program and begin the development of the design concept. Trenholme Dean of Libraries Colleen Cook is looking forward to sharing the new design with the community. "Reimagining the McGill Library for the next 100 years is a thrilling process. Flexible seating. Innovative access to resources. Sustainable, light-filled spaces. State-of-the-art learning environments. There are so many things to consider, so many possibilities under one roof. The world is different now. How people seek information and connect with each other is different now. Next-generation Library spaces and services like Fiat Lux can help McGill tackle anything."