New Game Now Live
How well do you know McGill history? When did the first female astrophysicist make waves at McGill? Who was the "Man of Bronze?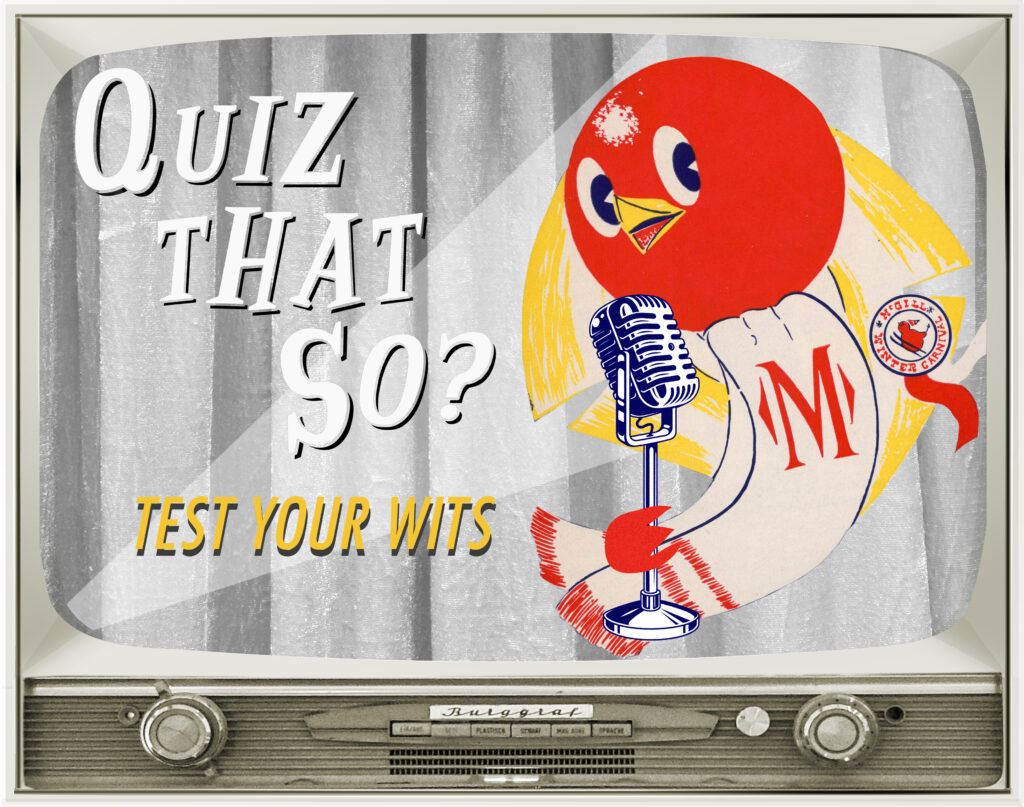 Take on the Quiz That So challenge and find out those answers and more. With the university's bicentennial birthday coming up, the McGill Library has launched a new game to explore some of the lesser-known stories in the McGill archives.
Take on this new trivia challenge and explore the McGill campus with the help of your guide, Max McMartlet. See McGill through a different lens as you discover the stories of some extraordinary McGillians.
There are two stages to the game:
Explore and solve puzzles to assemble your trivia team.

Explore some campus spaces to locate your trivia teammates. Solve puzzles and enter the passwords you discover in your Card Inventory to unlock your teammates' expertise. There is a link to this inventory at the bottom centre of every photosphere.

Quiz!

Once you've collected at least 6 cards, you can move on to the quiz by clicking "Play Trivia" in the top right corner of your Card Inventory.