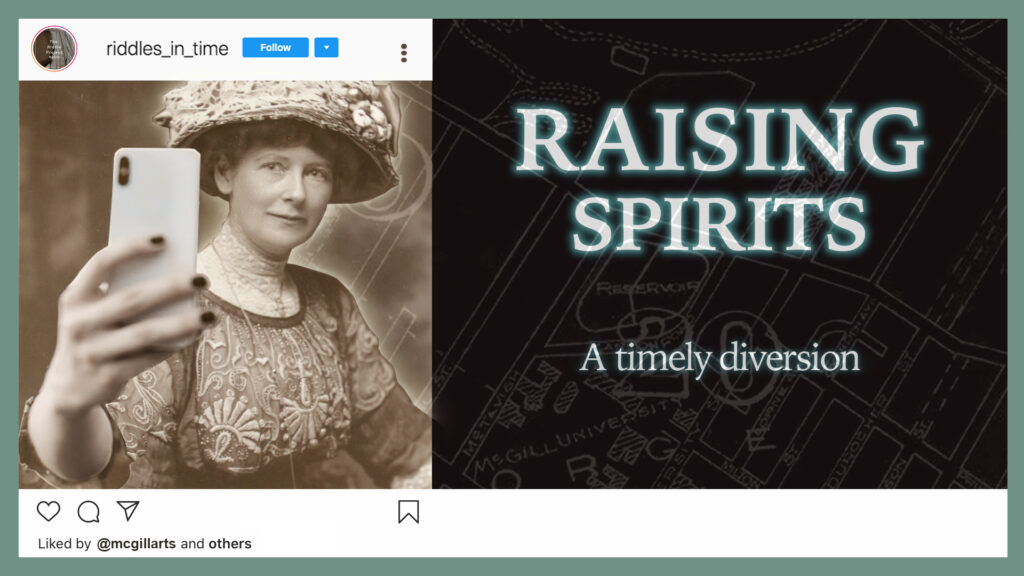 As we all prepare for a virtual fall semester, the McGill library is offering an innovative activity to welcome new, current, and former McGillians back to campus, even if only in spirit. We hope to draw everyone back from afar with the aid of their computers: to entice them with the comfort of beloved spaces, the feel of delving into the library's vast collections, and the irresistible pull of a mystery.
This experience takes the form of a game, in keeping with the library's exploration of Serious Play. The game moves seamlessly from historical moments, objects, and characters to our current virtual world. It sets players on a journey across time and digital space in a series of multimedia puzzles that doubly reveal and obscure, leading to a mystery interwoven with McGill's past, present, and future.
The game is intended to be played for fun, not for competition. Please allow yourself the leisure to explore puzzles to their fullest, and the time to delight in each new discovery. A note of caution that this game is best experienced using a laptop or desktop computer, rather than a mobile device. You can choose to go it alone, or to find companions to discuss your joys and frustrations within a dedicated Discord chat room.
As you play through the game, please keep in mind that McGill's campuses are situated on the traditional territory of the Kanien'kehà:ka. The historical figures that appear in the game were settlers, and the library collections that form the backbone of the experience represent a settler colonial worldview. The land currently known as Montreal is called Tio'tia:ke in the language of the Kanien'kehà:ka, and has served as a site of meeting and exchange among many nations since time immemorial. We invite you to extend your respect and gratitude to the Kanien'kehà:ka as the traditional custodians of these lands and waters.
Now, if you are ready to begin, take a deep breath, put on your thinking caps, and take a leap into the unknown. This game is sure to raise spirits – yours and perhaps others that have long been at rest.

To enhance your experience, and to connect with other players, please join our discord channel here.