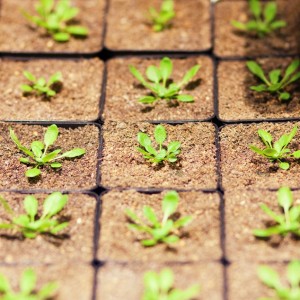 Here is a heads up on an interesting initiative that has sprouted up at McGill: The Greening Indoor McGill Initiative (GIMI). GIMI is on a mission to promote indoor plants in work and study spaces on campus. They have a handy page with suggestions for plants that work well in typical office environments, plants like Mother-in-law's Tongue (Sansevieria trifasciata) or the Zanzibar Gem (Zamioculcas zamiifolia), aka the ZZ plant–one of my personal favorites.
Upcoming workshops include starting veggies from seed (March 18th), propagating plants in your office (April 17th), and a plant sale and exchange in May 2013. The workshops cost a mere $10 and registration information is forthcoming. There is also an email list to which you can add your name if you want to stay informed.
Finally, for the skeptics out there, they even have a "Resources" page listing publications addressing the benefits of indoor plants, and if you're really curious, you can take a look at a seminal document produced for NASA in 1989:
Wolverton B.C., Johnson A., Bounds K. (1989). Interior landscape plants for indoor air pollution abatement: Final report. Retrieved from the NASA Technical Reports Server website: http://ntrs.nasa.gov/search.jsp?R=19930072988
For more information, visit the GIMI blog at http://blogs.mcgill.ca/gimi/. If you would like to get involved, we would love to know: Please drop us a line at genevieve.gore@mcgill.ca or julie.jones@mcgill.ca.