Scroll to the end for instructions on how to download and set zoom and desktop backgrounds.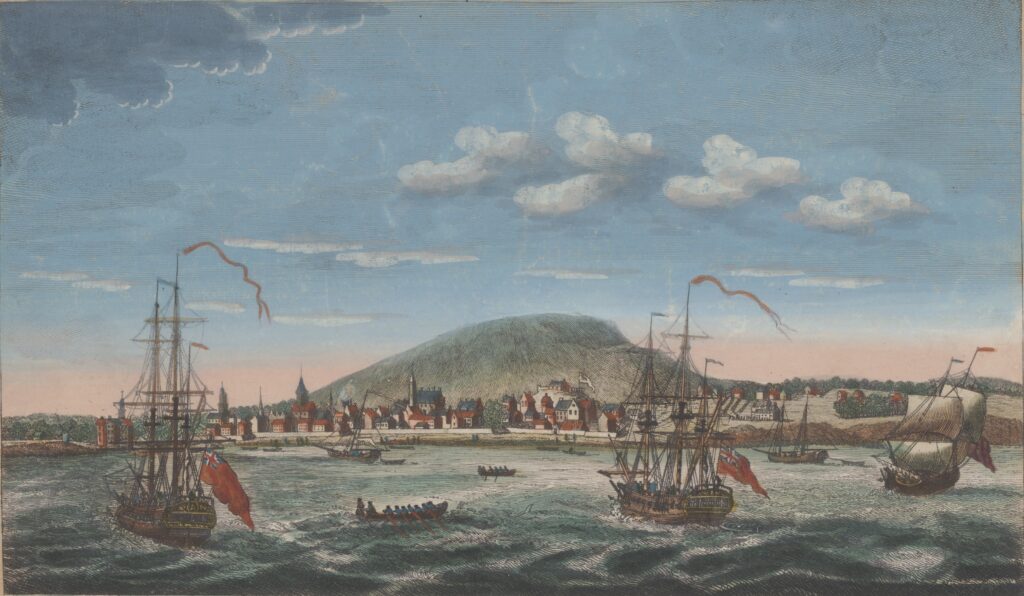 We have the privilege of rediscovering our collections through the eyes of researchers like Dr. Charmaine Nelson, art historian and scholar of Black Canadian Studies. Dr. Nelson's work unpacks the colonial narratives that are present within the visual culture of historical documents like this one.
The marine landscape above captures a moment in time after the capitulation of Montreal to the British, from the perspective of British officer and artist Thomas Patten. Dr. Nelson included this 18th century print from our Lande Collection of Canadiana in her 2016 publication, Slavery, geography and empire in nineteenth-century marine landscapes of Montreal and Jamaica.
Dr. Nelson, a former McGill colleague, is now a Tier 1 Canadian research chair at the Nova Scotia College of Art and Design, where she continues to break new ground with the development of the Institute for the Study of Canadian Slavery.
How to Download the McGill Library images
Right-click on the image of your choice
Click "Download Linked File As" and save it to your desired location (desktop, downloads, a folder, etc.)
How to Set Downloaded Image as Backdrop in Zoom once you've launched a Zoom meeting
Click on ^ next to "Stop Video" on the bottom left of your Zoom window and select "Choose Virtual Background"
Click on the + on the right-hand side below the current image in your settings
Click "Add Image"