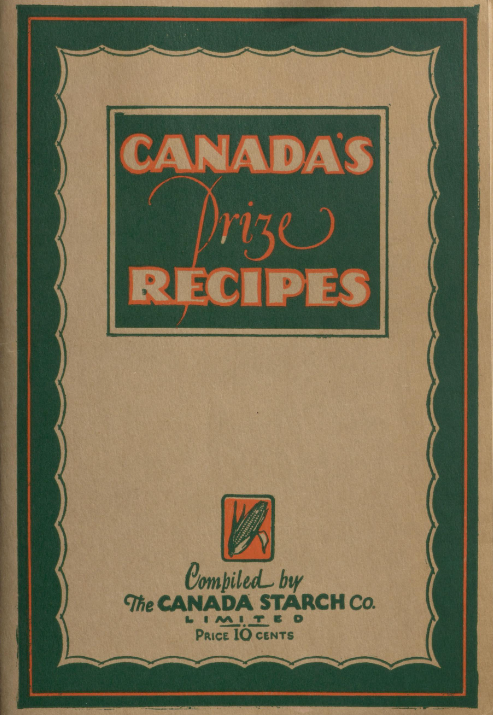 This August 5th taste something Canadian! Celebrate Canada Food Day this Saturday by shopping, cooking and eating Canadian. Chefs, farmers, and restaurants across the country will be celebrating Canadian food this Saturday.
We suggest trying out this recipe for Angels on Horseback from Canada's Prize Recipes, put out by the Canada Starch Company in 1930. This is one of the titles from our Rare cookbook collection that is fully digitized on the Internet Archive. See the full cookbook online here, or try the recipe below for "Angels on Horseback."
Share your makes on socials with the hashtag #FoodDayCanada. The hunt for Canadian Oysters may be a challenge, but we wish you success and creativity in substitution as needed! The recipe transcription is below.
Angels on Horseback
3 thin slices of stale bread
A few thin slices of bacon
A few drops of Lemon Juice
12 oysters
Some finely chopped PARSLEY
A dash of red pepper
Mazola * Note, this was a promotional, brand-specific cookbook. Substitute this oil with any neutral cooking oil suitable for high-heat cooking. I suggest avocado oil.
Cut the bacon in little squares just big enough to roll around an oyster. Put an oyster in the centre of each piece, sprinkle with chopped parsley and lemon juice, then roll up and pin on a skewer. Fry in hot Mazola until the bacon is cooked, then remove from skewer and lay each oyster on a square of bread that has been fried in deep Mazola until a deep golden colour. Serve hot garnished with lemon slices and parsley.