Join us for a book launch
Raymond Klibansky and the Warburg Library Network: Intellectual Peregrinations from Hamburg to London and Montreal
Edited by Philippe Despoix and Jillian Tomm, with Eric Méchoulan and Georges Leroux
A new approach to the legacy of the Warburg Library and a companion to the pioneering work Saturn and Melancholy.
When:  Monday 4 February, 4:00-6:00 PM           Where: Rare Books and Special Collections,         McGill University Library,    4th floor of the  McLennan Library Building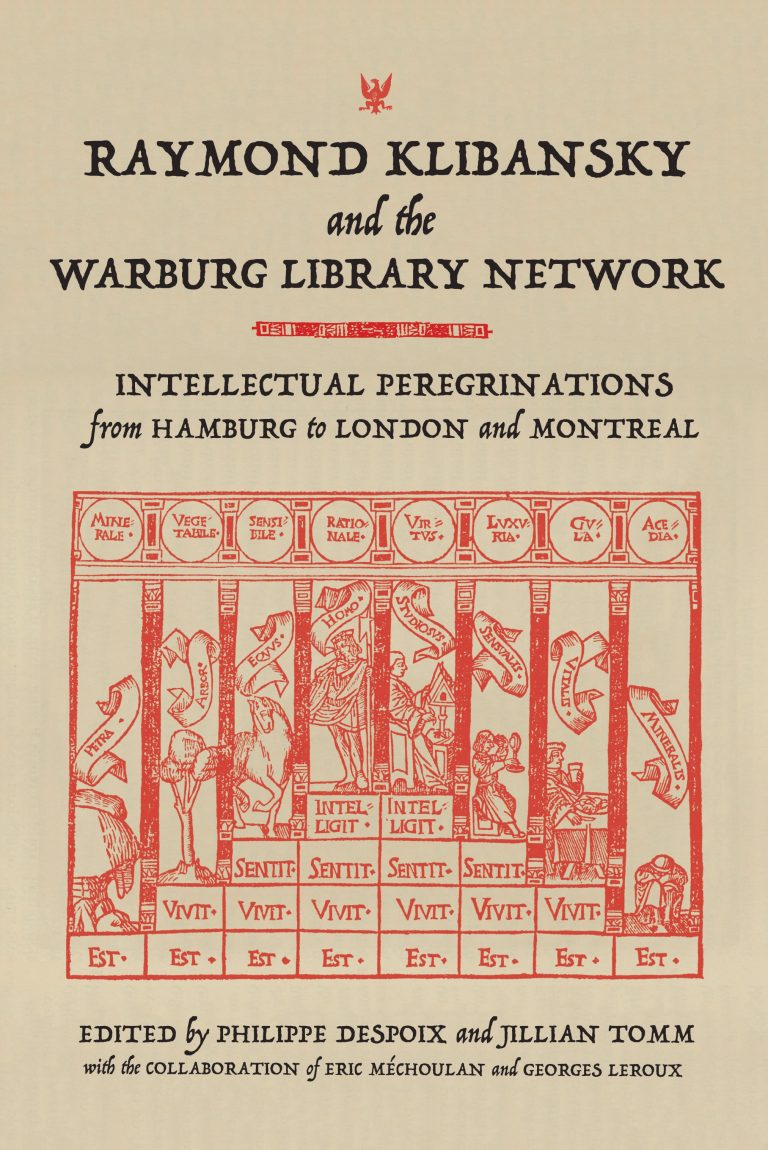 From McGill-Queen's University Press:
The first interdisciplinary study of the Warburg Library network as an arena of intellectual transmission, transformation, and exchange, this volume reveals dynamics, agencies, and actors at play in the development of the Warburg Institute's program and output, with a specific focus on the role of Raymond Klibansky (1905-2005) in the institute's major ventures. Among these collective projects are the famous Saturn and Melancholy, which blends art history with philosophical and cultural history, and the Corpus Platonicum Medii Aevi series. Consulting published and unpublished sources, the essays explore the history of the Warburg Library as a vital cultural institution and the personal and intellectual relationships of the researchers devoted to it.
Volume contributors include Philippe Despoix (Université de Montréal), Georges Leroux (UQAM), Eric Méchoulan (Université de Montréal), Elisabeth Otto (Université de Montréal), Elizabeth Sears (University of Michigan), Davide Stimilli (University of Colorado at Boulder), Jillian Tomm (Université de Montréal), Martin Treml (Zentrum für Literatur- und Kulturforschung Berlin), Jean-Philippe Uzel (UQAM), Regina Weber (DLA Marbach), Claudia Wedepohl (The Warburg Institute London), and Graham Whitaker (Glasgow University)
A presentation of the book will be made Philippe Despoix, Jillian Tomm and Georges Leroux, with a discussion moderated by Jean-François Vallée.   A small selection of books & documents from McGill Library RBSC's Raymond Klibansky Collection will be on display.
Cheese and wine to follow. All are welcome.