Since the founding of McGill almost two centuries ago, the Library sits at the center of the teaching, research, and learning enterprise that is at the core of the University's mission. It's clear that the Library serves as the virtual and physical repository for generations of collective knowledge, but for students, the Library can mean much more than books. It can be a "home away from home", that meeting place to gather/chat/find love, a destination for solace and sunlight, or a physical symbol of the work that needs to get done. In our search for historical Library content to include in bicentennial efforts set to launch in early 2021, student marketing assistant Camille Blaise came across a 1947 letter to the editor featured in The McGill Daily that describes a "love-hate" relationship some students have with the Library, especially during exams, and more specifically with Library furniture.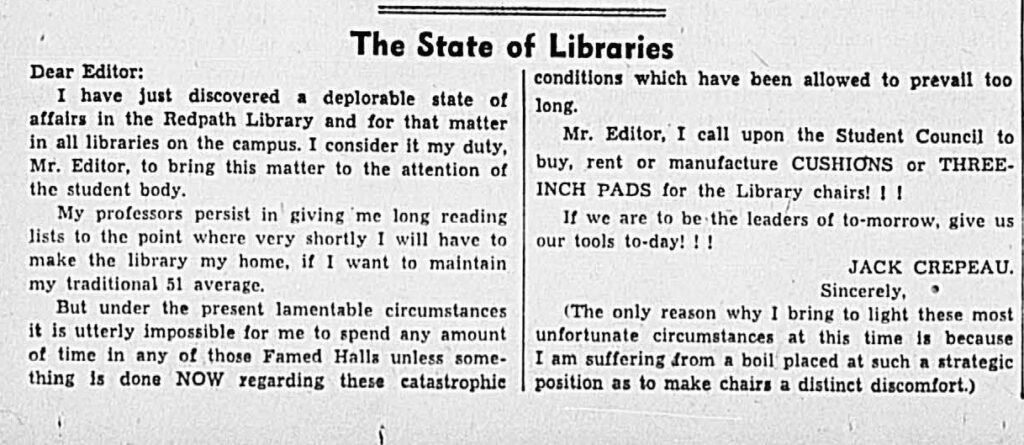 We look forward to a time in the near future when comfy furniture (with CUSHIONS or THREE-INCH PADS!) in sun-filled nooks are back in our spaces for good.
More fun library-related bicentennial stories will make their way to you in 2021. Until then, you can access 140 years of McGill student publications (9,868 issues from 18 unique papers) on the Internet Archive to see how student life has changed over the years (or not).
Not sure where to start? Check out A history of McGill Student Publications.