Animation has come a long way from the early days of film in the late 19th and early 20th centuries. If you go even further back, early animators breathed life into still, 2-dimensional pictures using mechanical techniques. Take a tour through the history of animation with Phillippe Vaucher, illustrated by some of the treasures of our collections. Unleash your creativity and try out the templates to make your own thaumatrope, phenakistoscope, and zoetrope. We've curated a selection of items to inspire your creativity. Read on and make a gif! make your own animation device, and breathe life into the final hot days of summer.
Early Animation Devices
Camera Obscura and Magic Lanterns
Early Animation Devices
Make your own Thaumatrope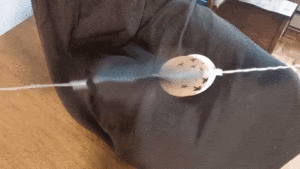 A thaumatrope is not truly an animation technique, but rather an optical toy that lets you superimpose two still images. It was patented in 1826 by British doctor John Ayrton Paris, and consists of a small disc with different images on each side. This is an easy one to make yourself — try out the template below, or draw your own using the blank template on the second page.
Phenakistoscope
A phenakistoscope is an early animation apparatus developed by Belgian physicist Joseph Plateau in 1829. The device is a spinning disc adorned with illustrations attached to a vertical handle. When the disc is spun, a small animation can be seen if you hold it in front of a mirror while looking through the cutout slots.
Make your own phenakistoscope using materials from home and this PDF cutout created by Greg Houston, Digitization Administrator at McGill Library. Not into DIY but still want to see our phenakistoscope come alive? Enjoy this time-lapse demo.
Collections Suggestions
A quick note on copyright and public domain works – in Canada, the copyright for a work usually expires 50 years after the death of the creator, at the end of the calendar year. After that time the work enters the public domain, and you can use it in any way you choose, with no restrictions on copying and adapting, no need to seek permission, and no uncertainty about your rights as a user. Here are a few places to start exploring public domain content for your animation projects from the ROAAr Collections: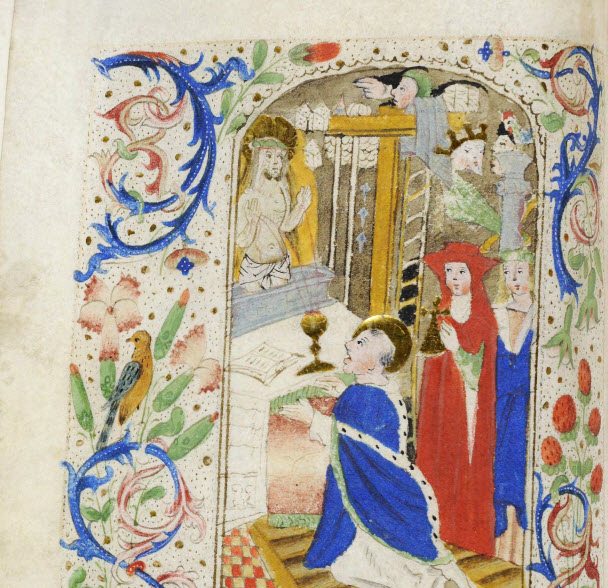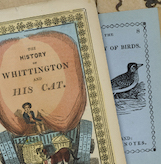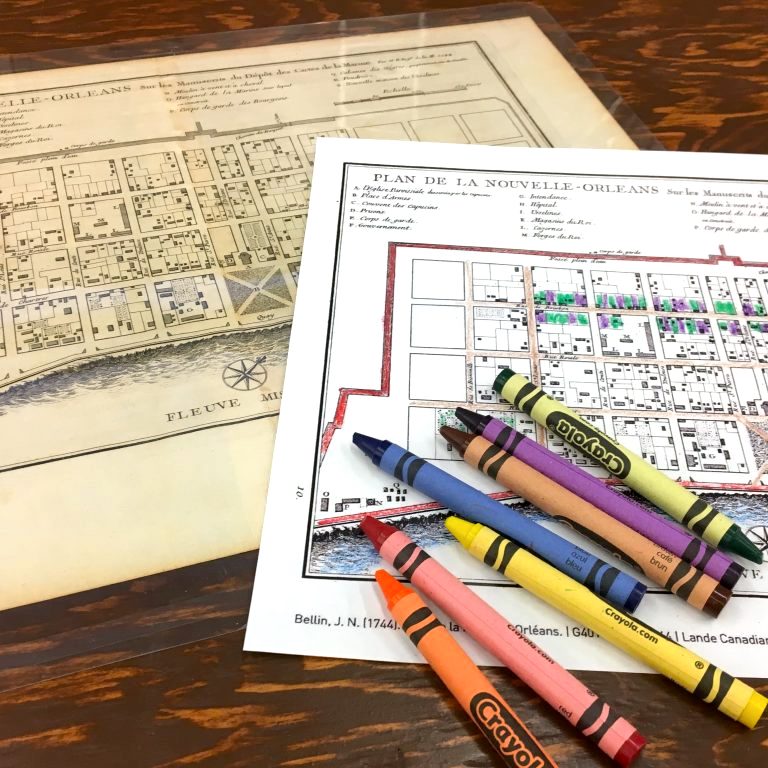 McGill Library Colour Our Collections. Each year the library puts together a few colouring pages as part of #ColourOurCollections. Browse through our past editions for public domain images here.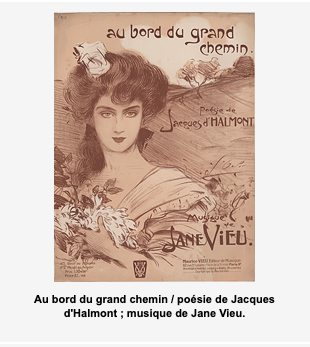 Women, Work and Song – This collection explores both women's work and the cultural work about women in the popular song industry, drawing on a selection of pieces from the 19th-Century French Sheet Music Collection at the Marvin Duchow Music Library. The illustrated scores are an interesting source of 19th-century artwork.
Credits
Our thanks go out to all who contributed to this post:
Phillippe Vaucher for his knowledge and introduction
Greg Houston, for videography, animation, Digitization, and video editing
Elis Ing and Jennifer Garland for guiding explorations in the ROAAr collections
Zoe Cope
Jacquelyn Sundberg, videography, templates, video editing