Updating your digital desktop? Why not try a new screensaver! ROAAr invites you to check LibraryMatters regularly to download a high-quality image from our free monthlyscreen-share. We invite you to use it as a background for your desktop or cellphone, or print it out! Provided by McGill Rare and Special Collections.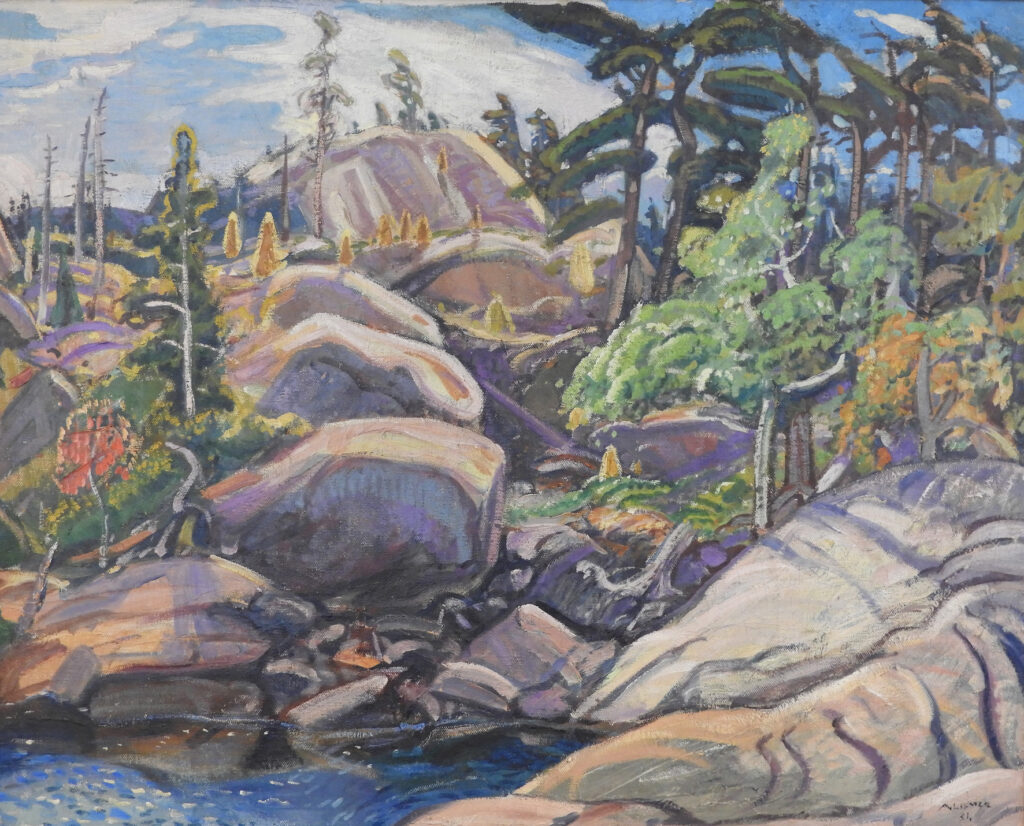 British-Canadian painter Arthur Lismer (1885-1969) was one of the original members of the Group of Seven, a collective of painters of the early 20th century which sought to give a distinctive national voice to Canadian painting.
After studying art at the Royal Academy of Fine Arts Antwerp in Belgium, Lismer immigrated to Canada. His depictions of ships and waterscapes of wartime Halifax, Nova Scotia brought him recognition as an artist. In the 1920s, he moved on to the unique style of the Group of Seven, which consisted of painting the rugged wilderness regions of Canada in a dynamic, bright, tactile, and expressionistic manner. Lismer taught at the McGill School of Architecture from 1943 to 1955. The Visual Arts Collection holds a number of landscapes, portraits, and sketches by him.
The subject of this painting, Georgian Bay –a large bay of Lake Huron, located within the province of Ontario– was a popular subject amongst members of the Group of Seven. In this painting, Lismer captures the drama and stoicism of the rock formations and subtly contrasts it with the permeability and movement of the water.
For more information on this work, please visit the McGill Visual Arts Collection website here.